Posted by Emily Bates on Jan 25th 2017
So many of you have asked about some of my home decor items I've featured in my IG stories and on my IG page, so I thought I'd share a few of my top farmhouse style finds that you can get on Amazon at a super reasonable price!
Click the individual pictures and it will take you straight to the Amazon product link! Happy Shopping!
---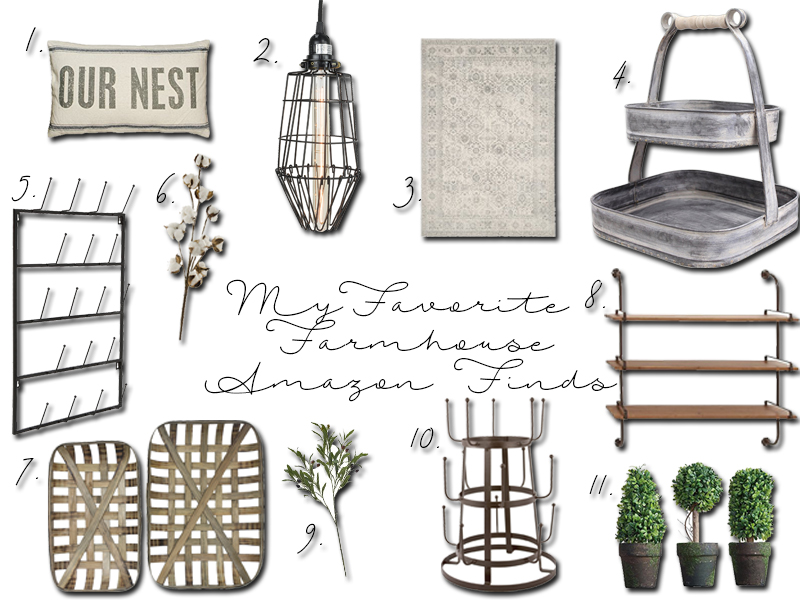 1. Our Nest Pillow - I love this pillow and it frequently moves around my house from couch to couch, for staging, or just because I love it so much. I often wish I had multiples! Here it is styled in just one spot in my home!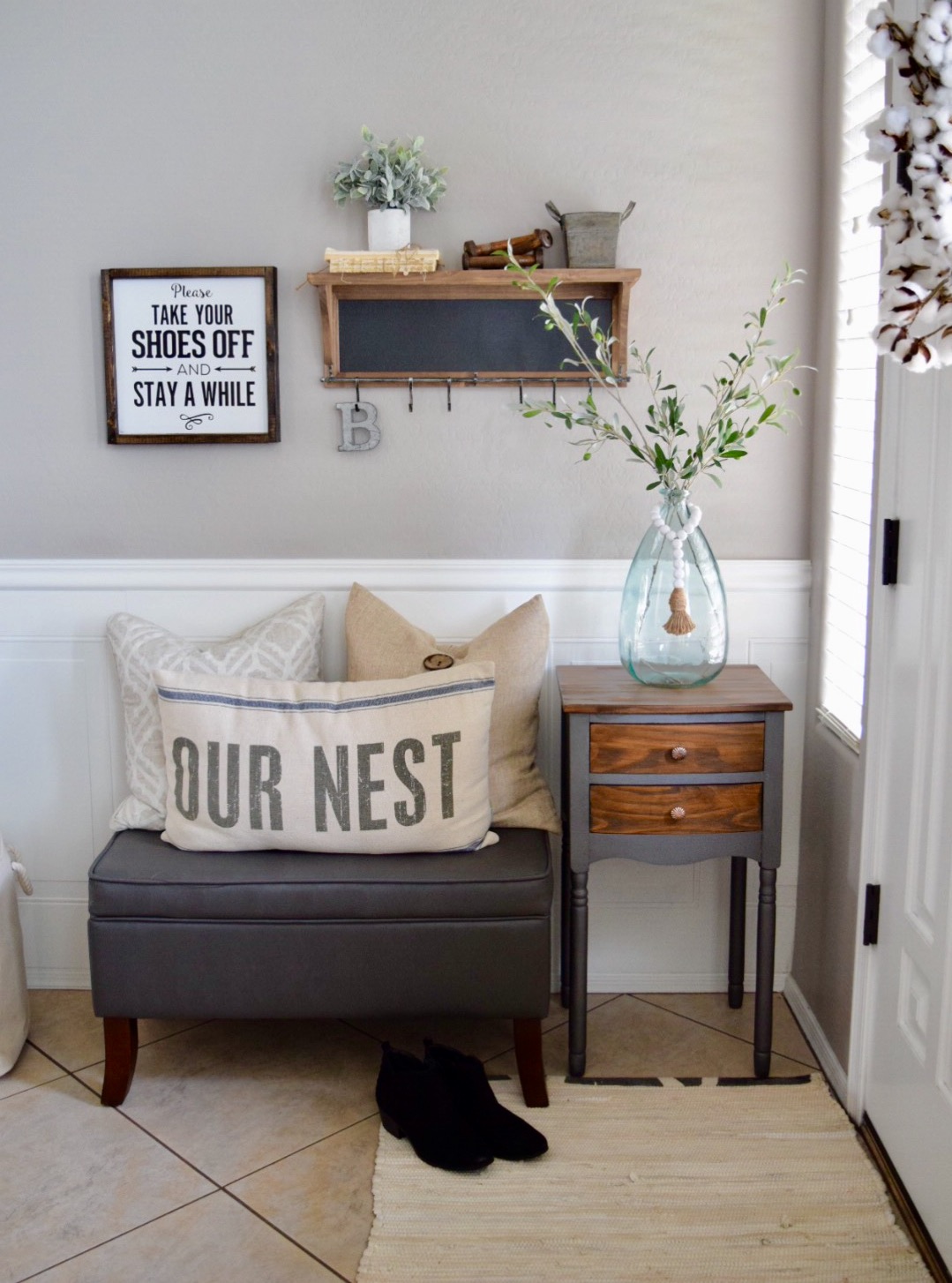 2. Industrial Cage Light Pendant - The best thing about these pendants is that they plug in to any outlet, which makes them incredibly versatile for any living space! I absolutely adore the industrial touch they added to my guest room make over (blog post coming on that soon!)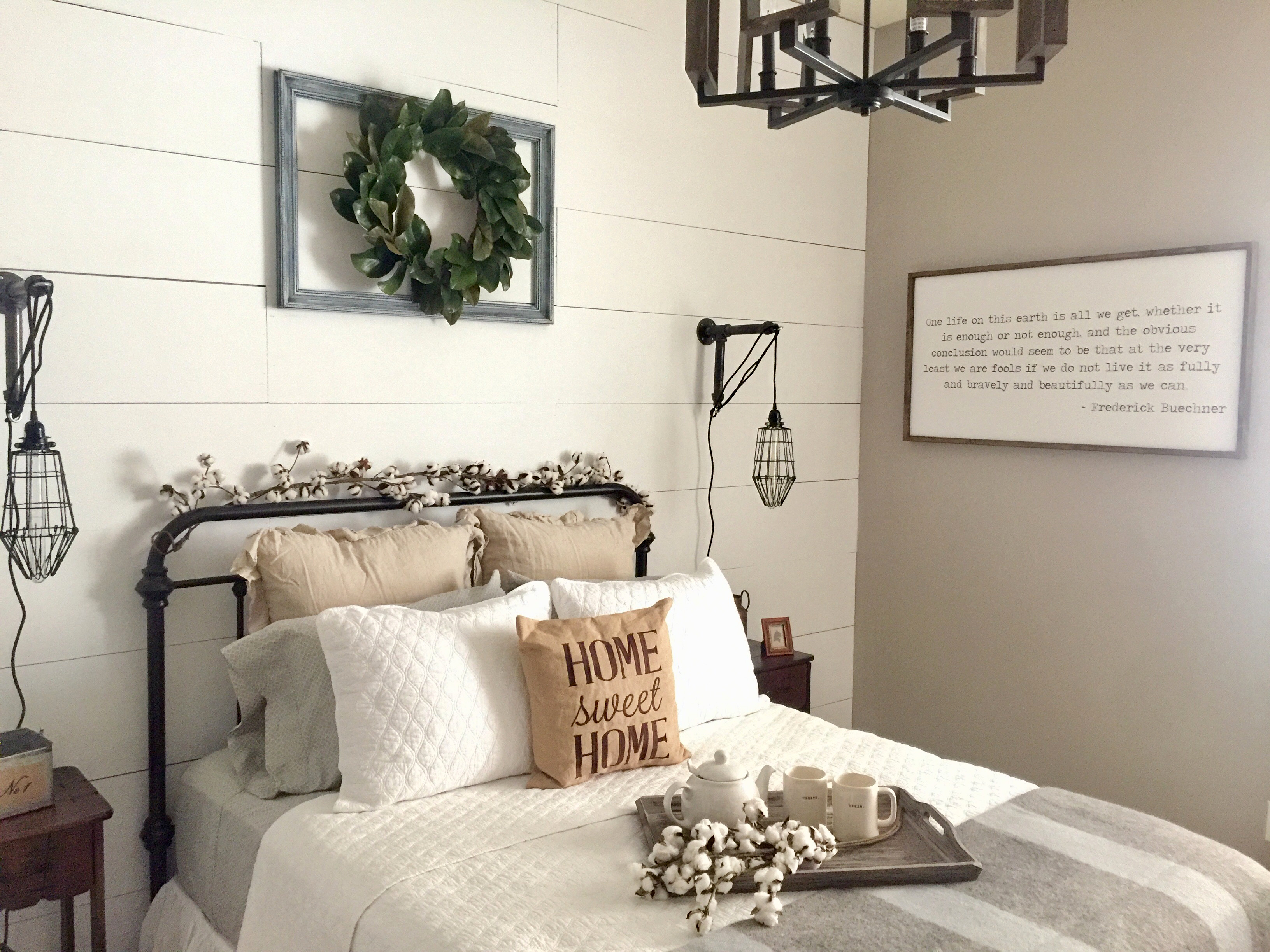 3. Safavieh Carnegie Rug - I'm super picky when it comes to rugs, and after weeks of searching, I took to Amazon to find the perfect one for my living room. This rug is a steal at only $233 for an 8'x10'! It is super soft, cushiony and stain resistant! With four dogs, I know all too well, of the wear and tear our rugs endure! Check this one out, for sure. Here it is in my family room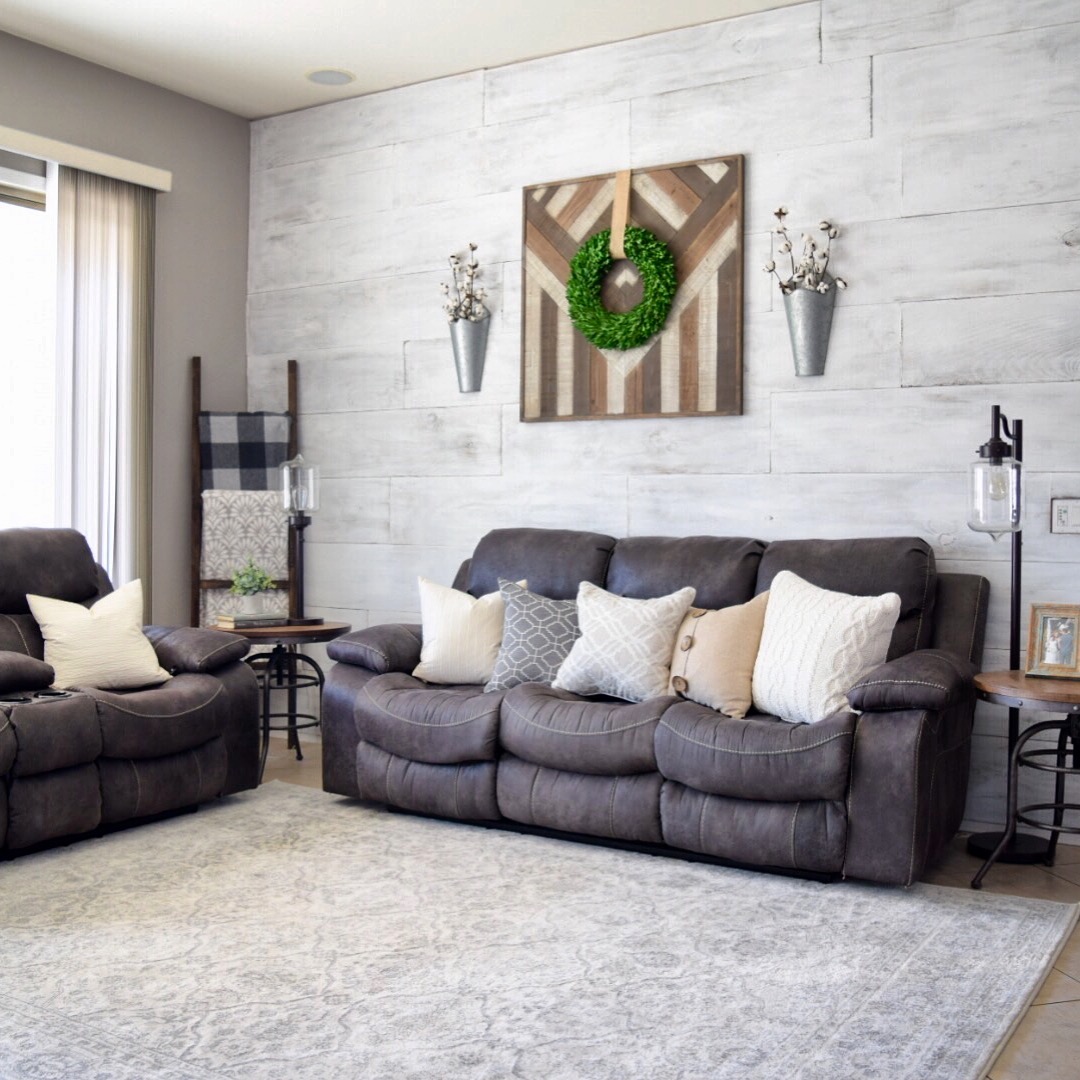 4. Galvanized Tiered Tray - No matter what style of tray you find, they are perfect for styling your favorite florals, trinkets or any home decor you possess! This tray isn't exactly like the one I have, but super similar and so affordable on Amazon prime! Here's mine styled for my kitchen, but I also have additional ones in my bathroom, laundry room and guest room!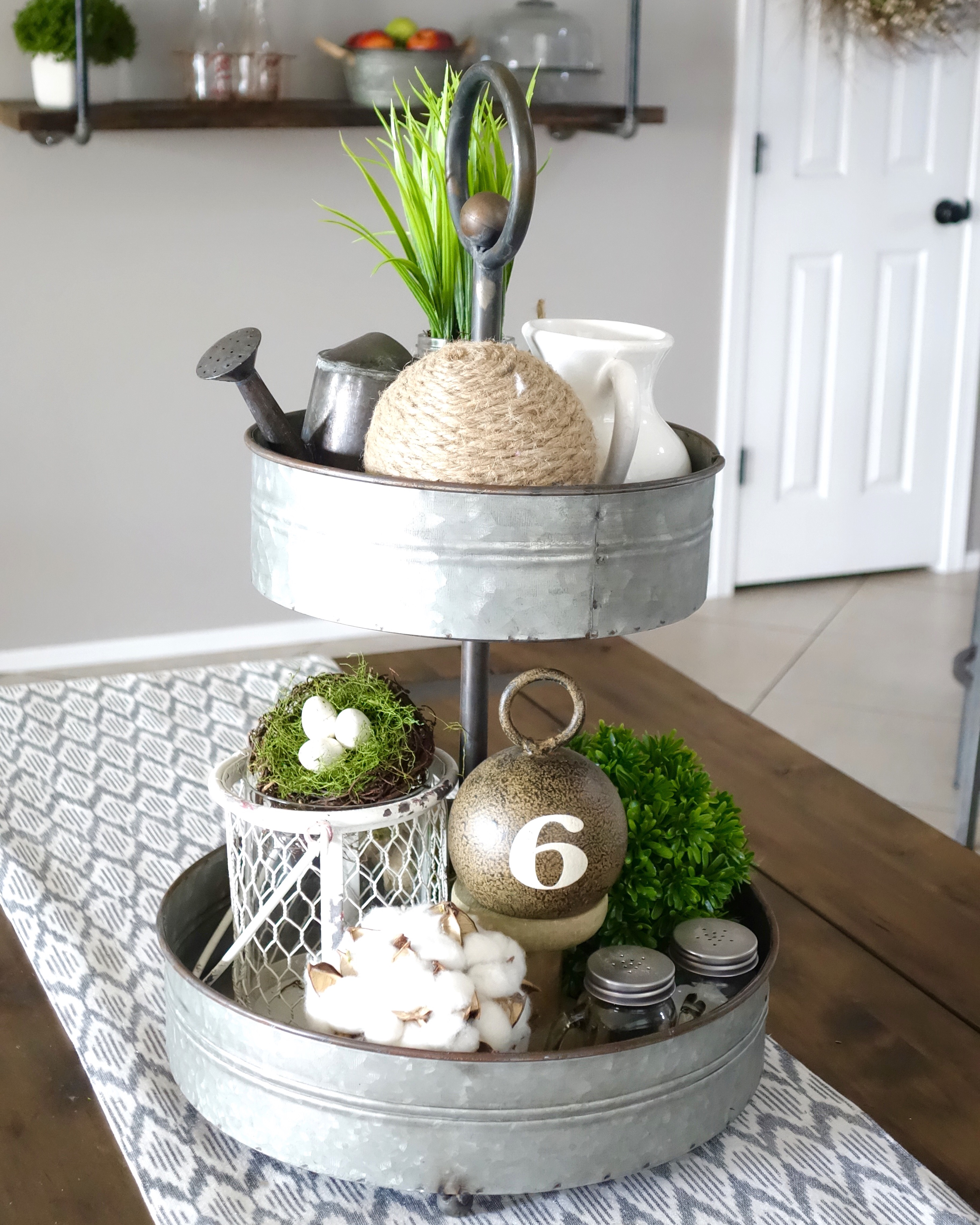 5. Metal Wall Mug Rack - This is one of my absolute favorite Amazon finds! I only had a small wall space to hang this, and when I found this beauty, it just happened to be the perfect size! If you have mason jars, copper mugs, Rae Dunn, or any other fun mugware, you need this to display them on!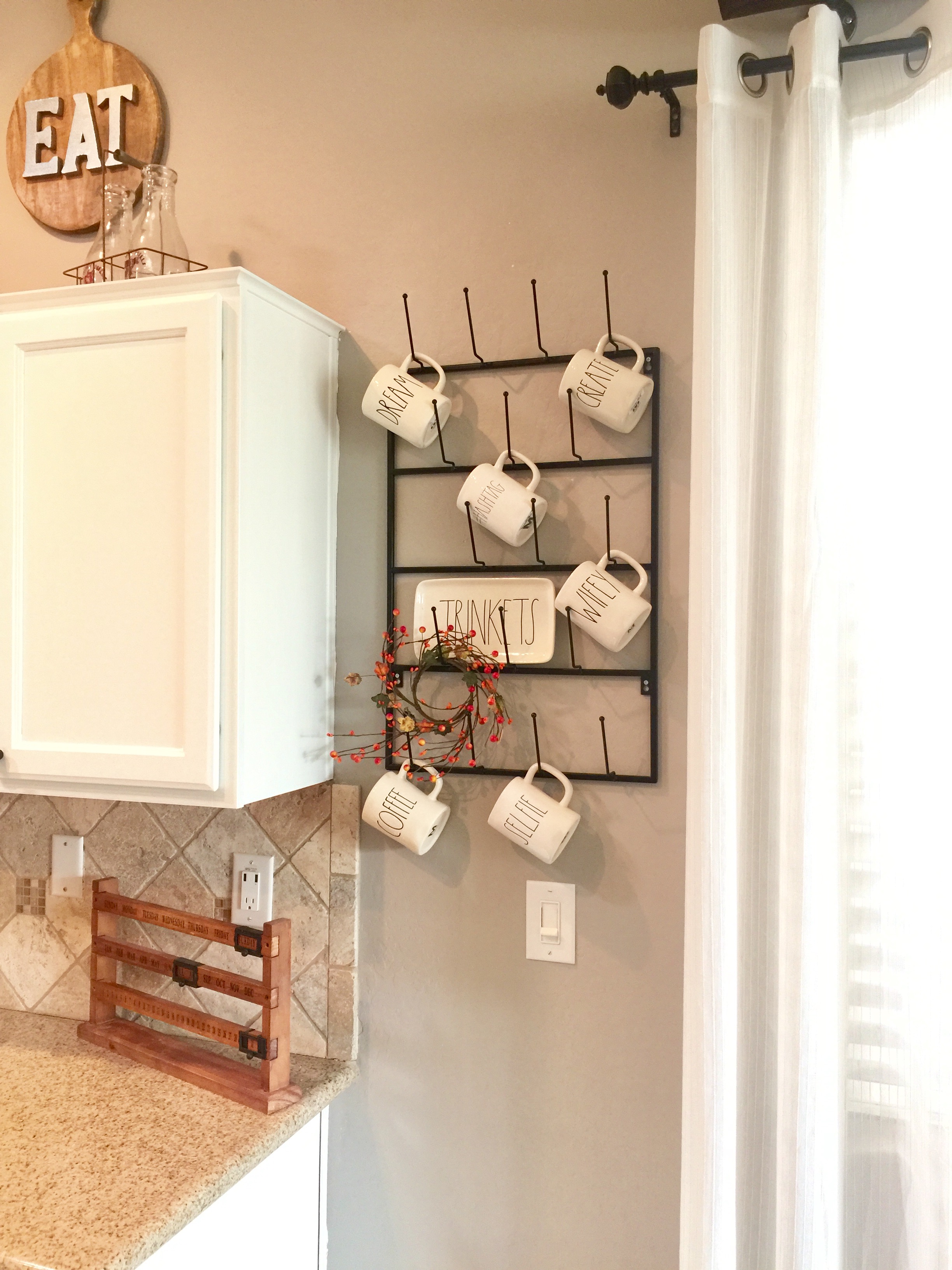 6. Cotton Stems - You cannot have enough of these beautiful white stems to accent any vase or tray! I have multiples and still feel like I could use more! (My husband may disagree! LOL) Here are my stems styled in my favorite galvanized vase wall holders!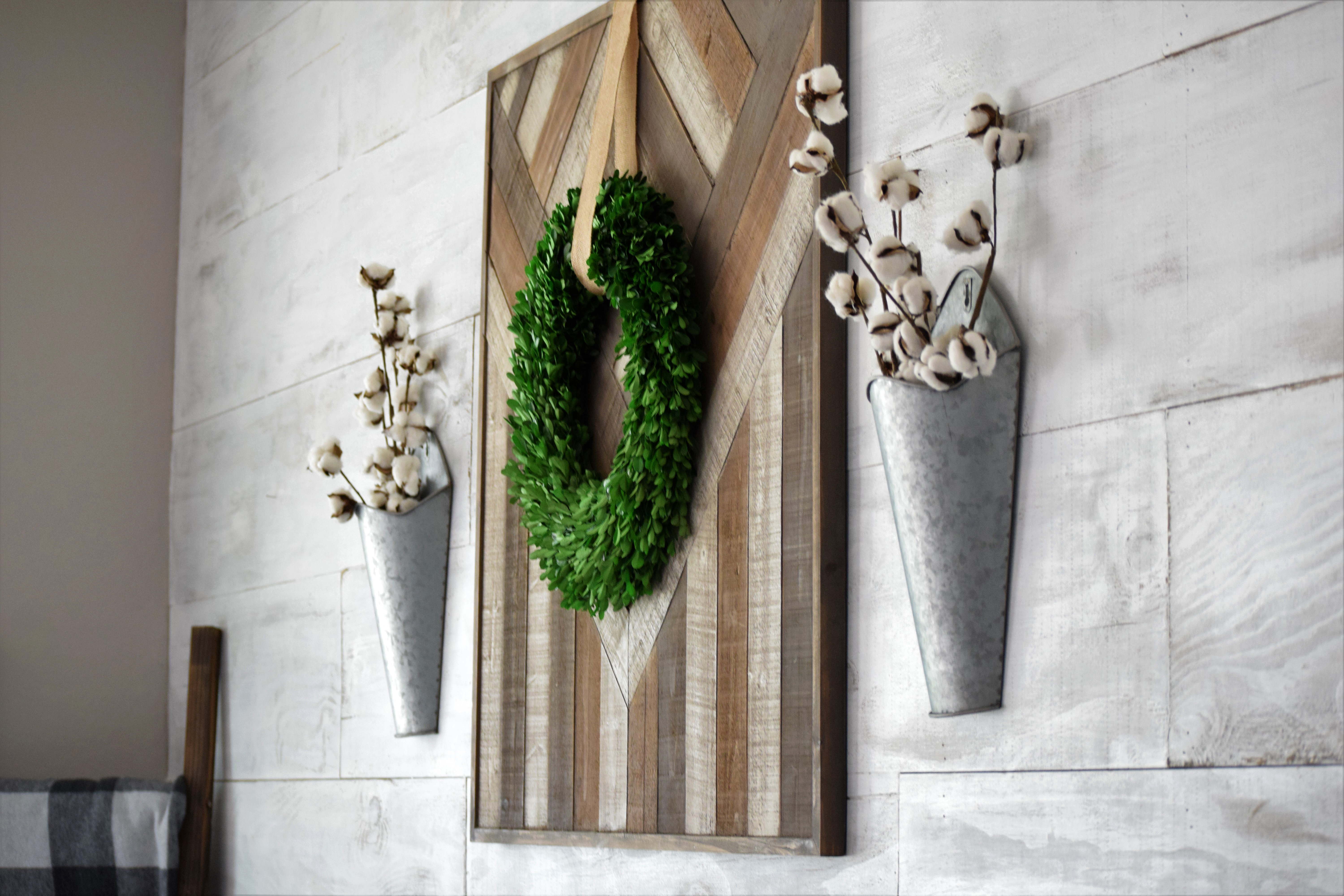 7. Tobacco Baskets - These Tobacco baskets are the perfect touch to any wall, shelf or vignette. I am obsessed with mine!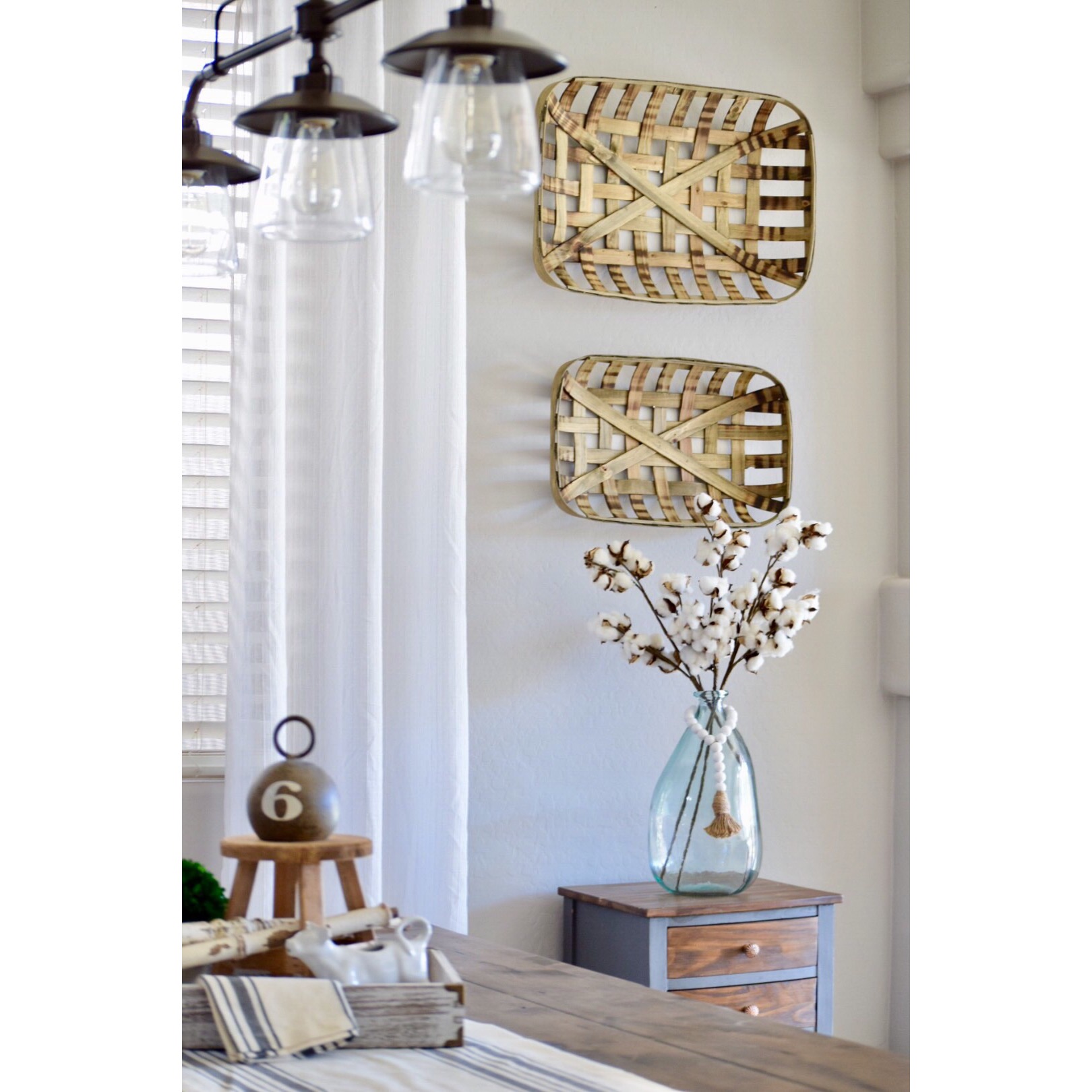 8. Wood Wall Shelf - Although I don't have this exact shelving unit hanging in my home, I do have the pipe shelving! This product is a close alternative to the DIY shelving, incase you're not up for building it yourself!
9. Olive Stems - I have a recent found love for olive stems and their simplicity yet perfect touch of greenery! Here they are again in my favorite glass vase!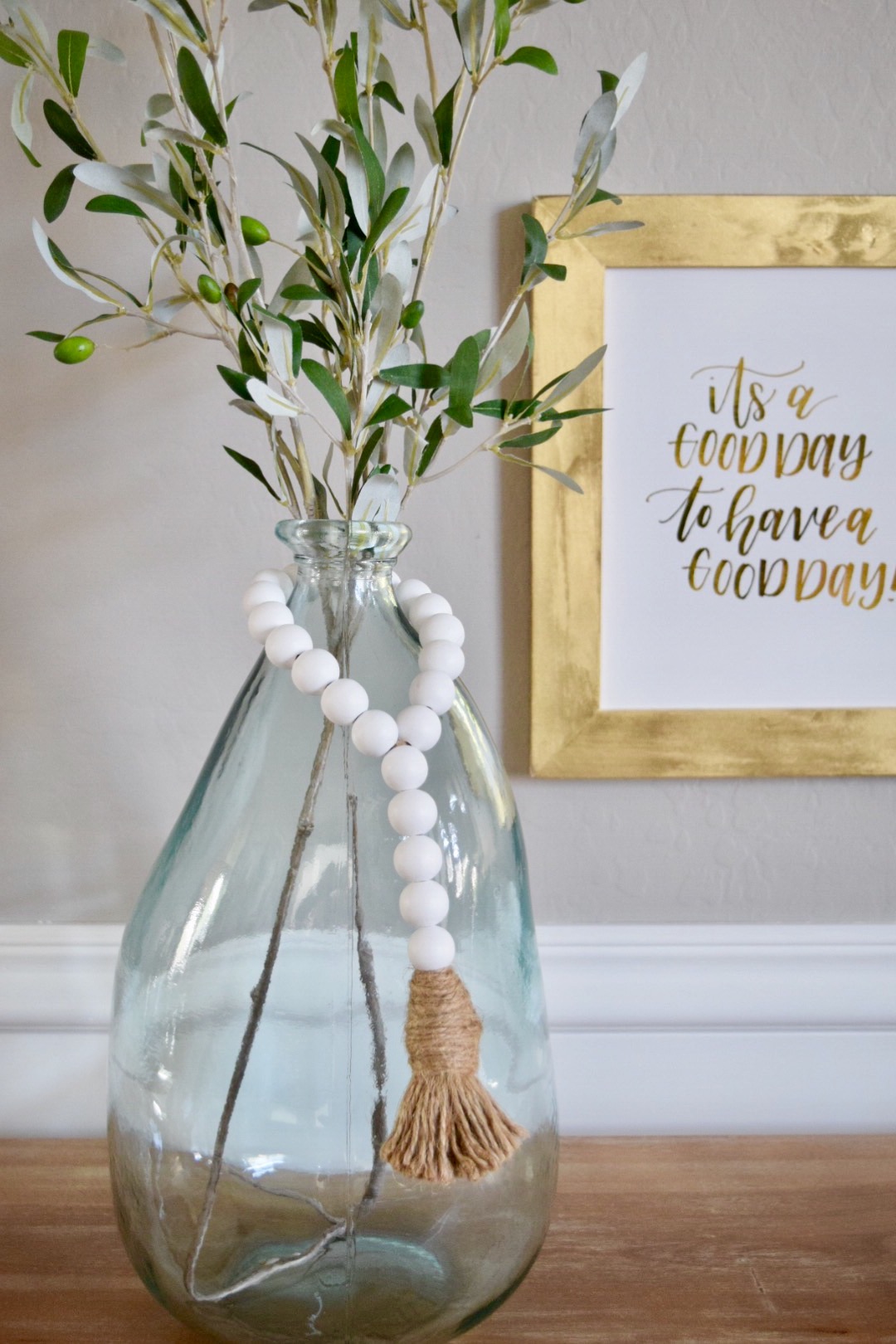 10. Tiered Mug Tree - So, let's say you don't have the space for a wall mug rack, or perhaps you just have waaayyy too many mugs (like me!) and just need extra means to display your mug addiction, this tiered mug tree is meant for you!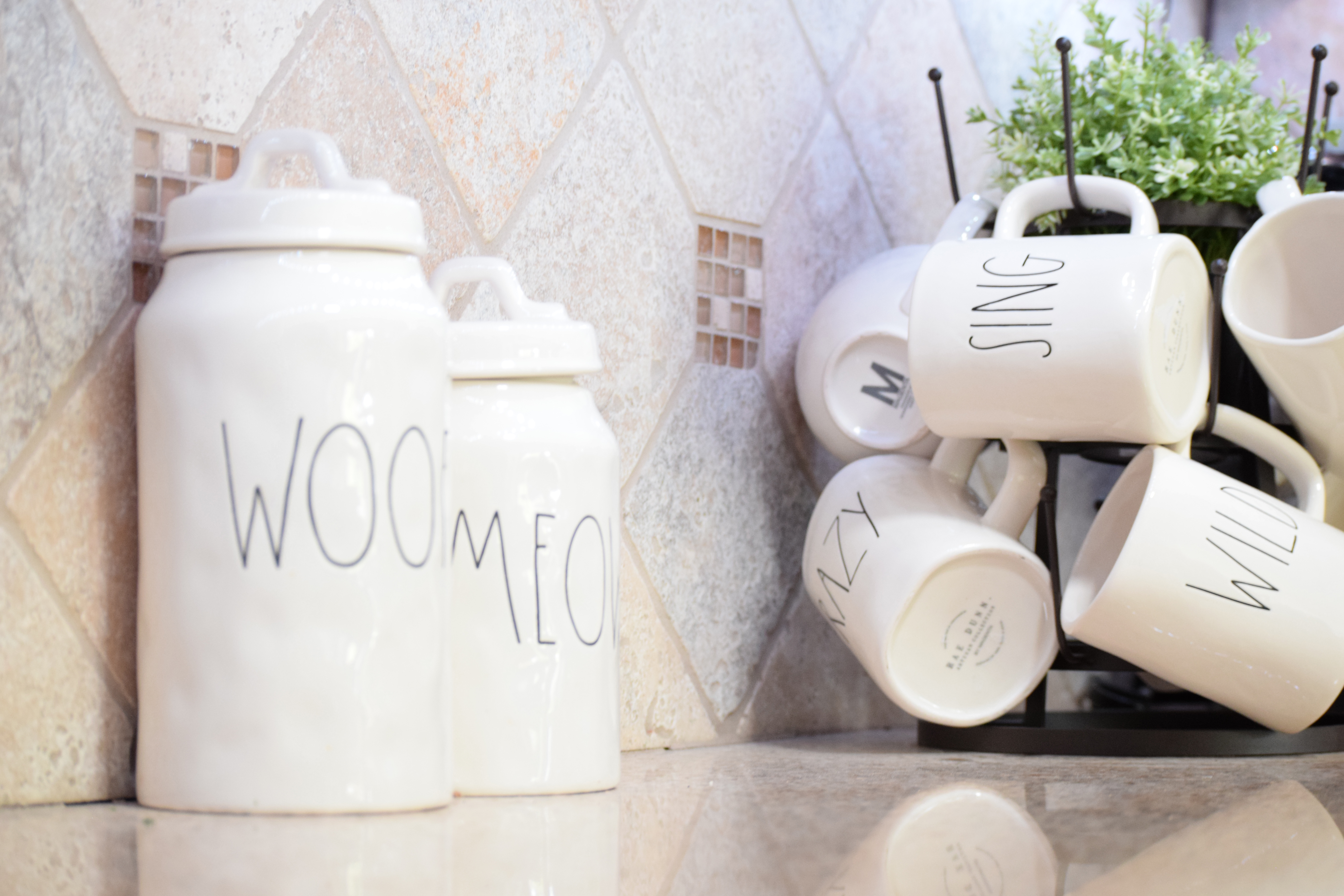 11. Topiaries - I think I could do a whole separate post on topiaries... I mean, they're quite possibly the best thing since sliced bread in my opinion! I can't even tell you how many I have.. They're everywhere! Perfect for any space or vignette!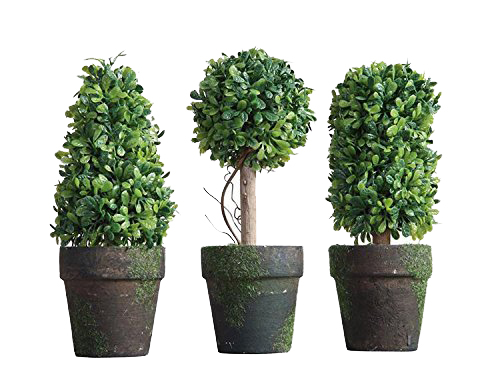 I hope you found something that you love in my post! I'd love to see any of these recommended favorites,styled in your own homes!
Thanks for stopping by!
Best,
Emily