Posted by Emily Bates on Jan 8th 2017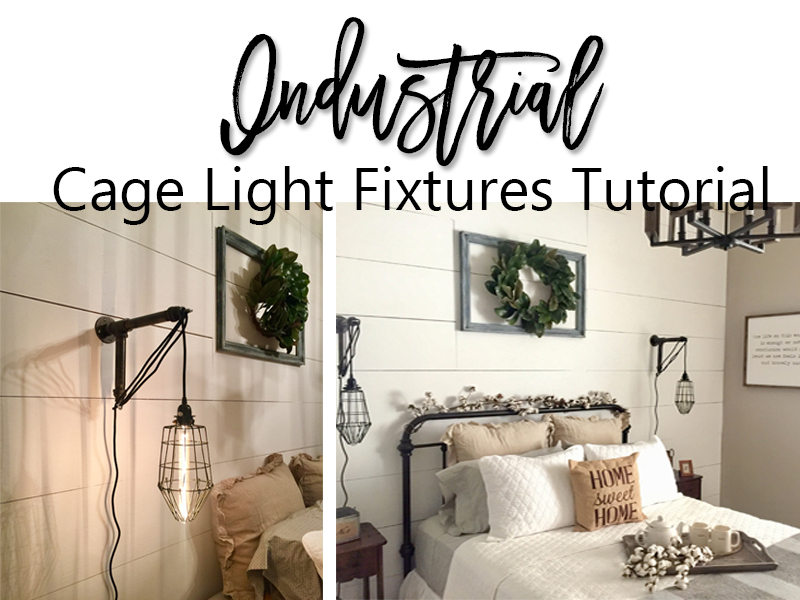 These cage light pendants were the most fun and unique way to add lighting to my guest room, all while mixing in the perfect ambience and industrial touches to the farmhouse feeI I was hoping for!
Using just a few tools and supplies we had them hung in no time and each cost less than $60!
Supplies:
1/4" screw eyes (x2)
1/4 nut (x2)
Drill
Plyers
Pencil
---
You'll want to begin by washing all of the steel piping. It is oily and will bleed black all over your hands, and furthermore anything you touch! They sometimes come with those annoying bar code stickers on the outside too, so you'll want to soak them in dish soap and scrub them well! I like to use goof off or goo gone!
Begin by attaching each of the 8" nipples to the tee, then add the conduit nipple to the opening at the top of the tee. Next, screw the flange to the conduit nipple.
Next, take your coupling a place the eye screw through the front. Use the nut to screw it tightly in place, as best you can. It will be a tight squeeze. Use your plyers if you can't fit your fingers through the piping to screw. Screw the couplings to each of the 8" nipples. Now you will have your fixture to hang the light!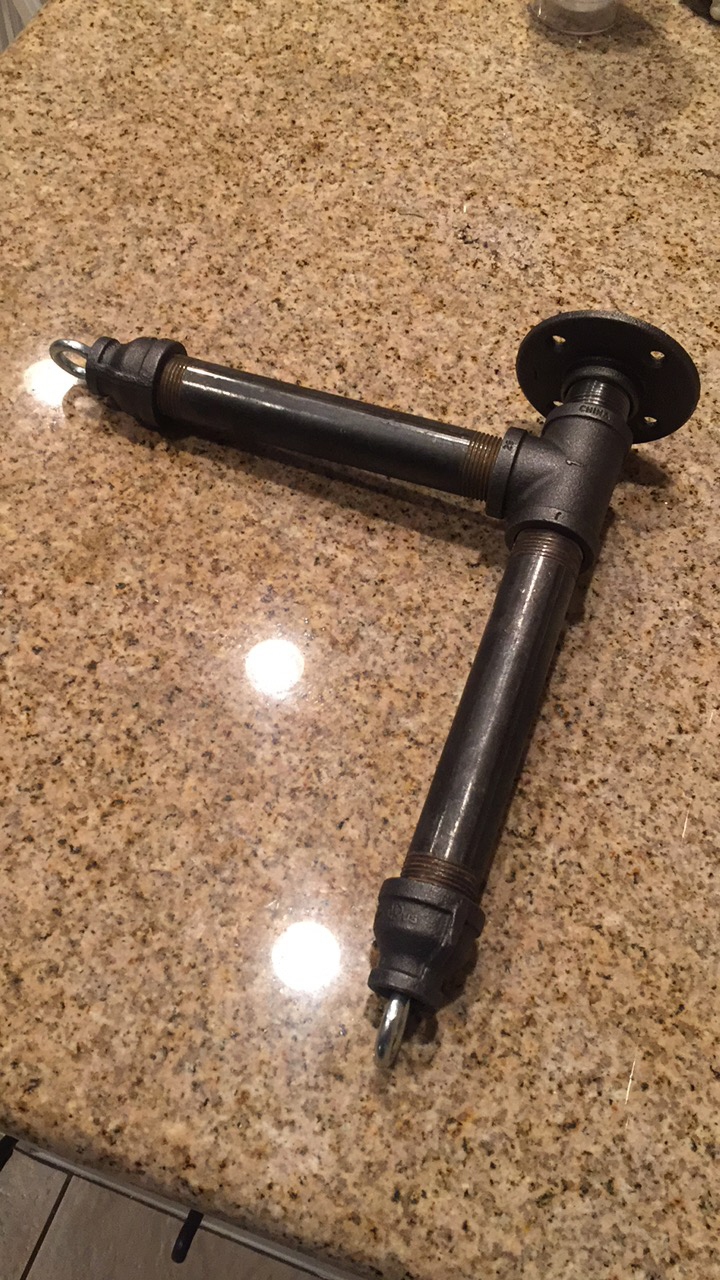 I threaded the cord through the eye screw hook openings and took the fixture holding it up to the wall, to gauge where I wanted it to hang so I would know how taut to make the cord.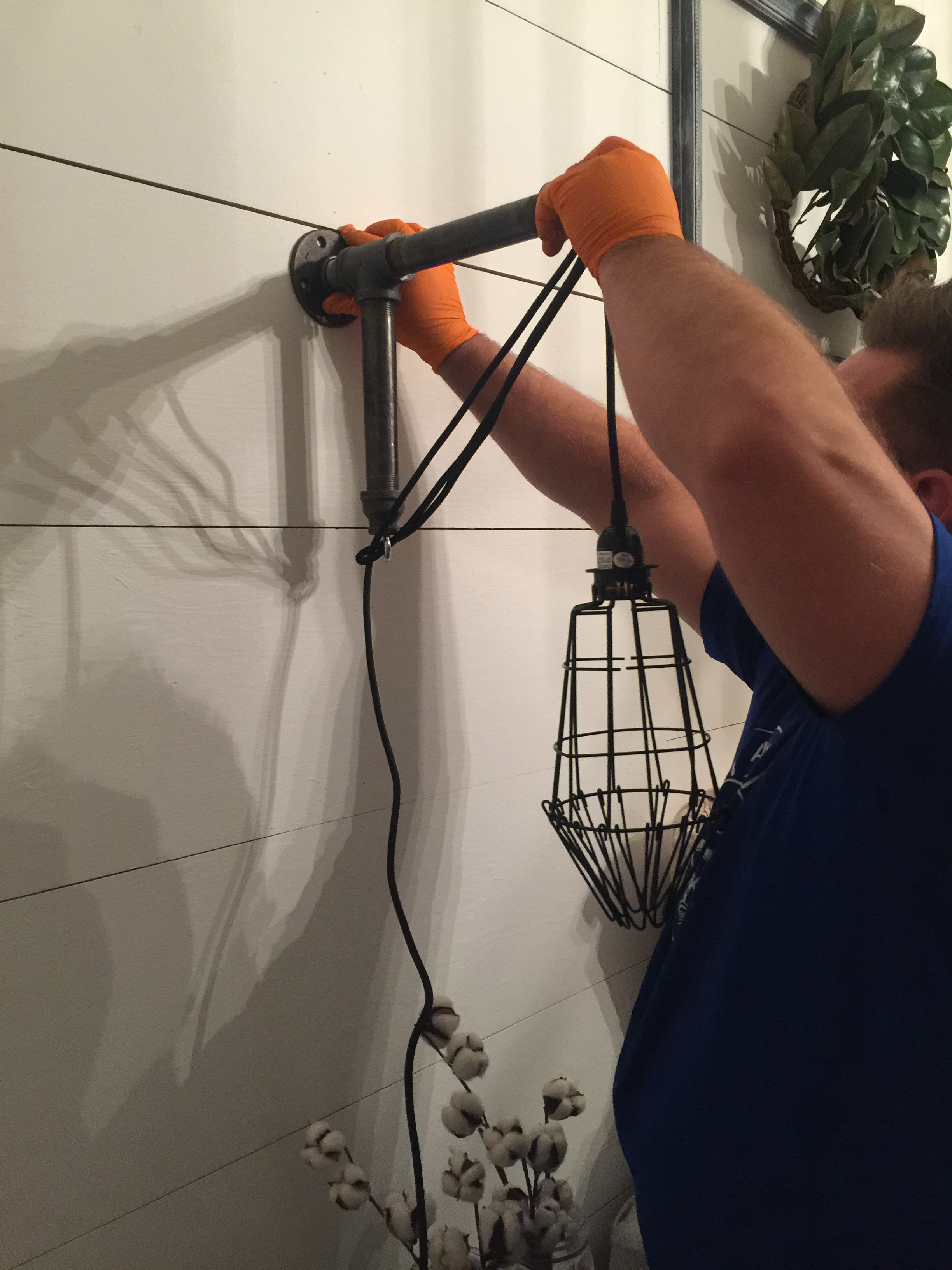 Using a pencil, mark the 4 holes in the flange piece for drilling.
Now, we were drilling into our shiplap, so we didn't need drywall anchors, however, if you are drilling into drywall, it would be advised to use anchors.
Begin by predrilling the holes with a 3/4" drill bit. Hold the fixture in place over the holes, and using a drill or a screw driver, put in the screws!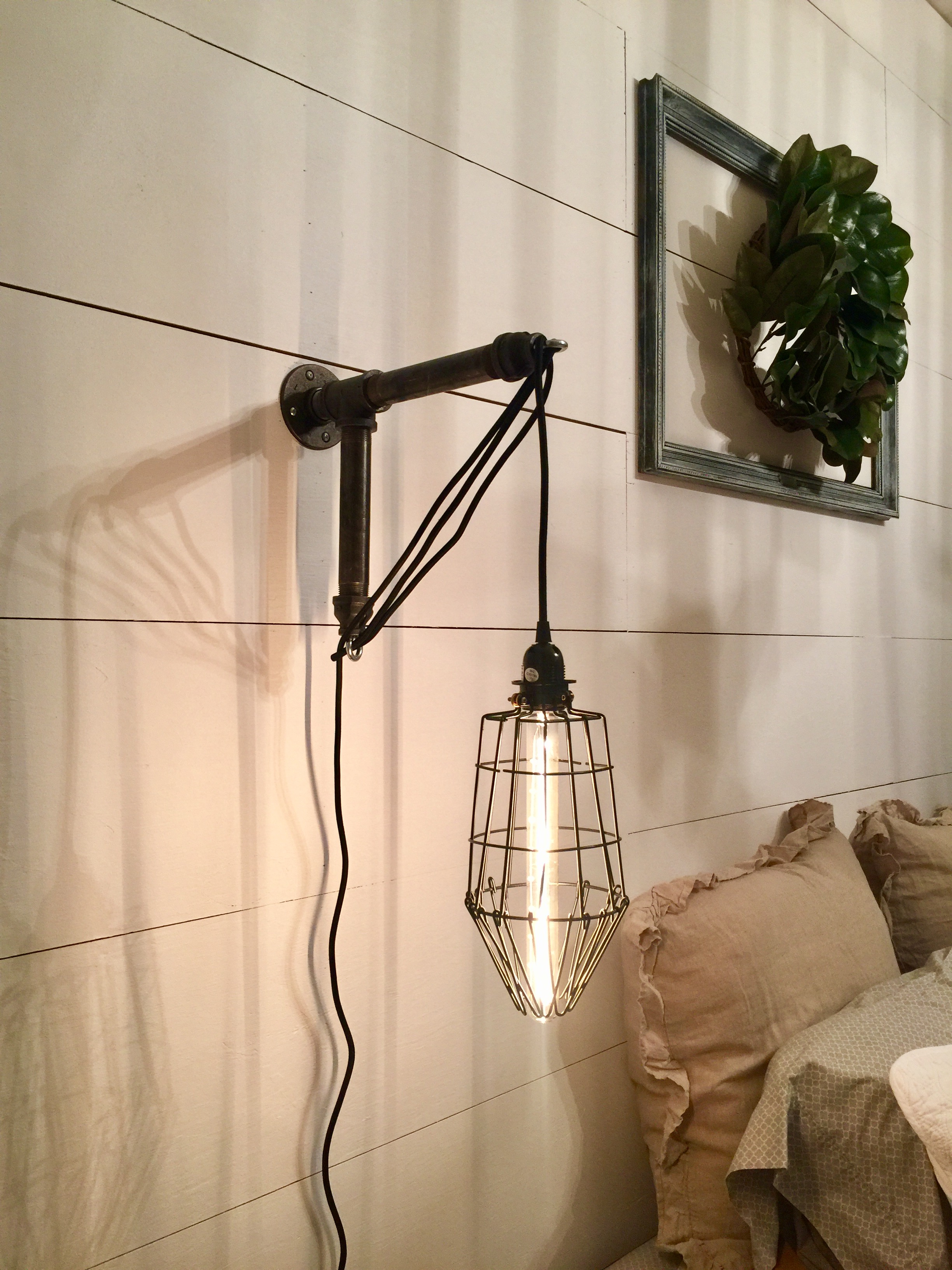 This is one of the easiest and unique DIY lighting projects you can do to add some character to your home decor! Don't you just love it!? If you use this post to create your own, I would love to see! Tag me on instagram or email me! And please, if you have any questions, don't hesitate to contact me! Also, don't forget to pin this to your board on pinterest!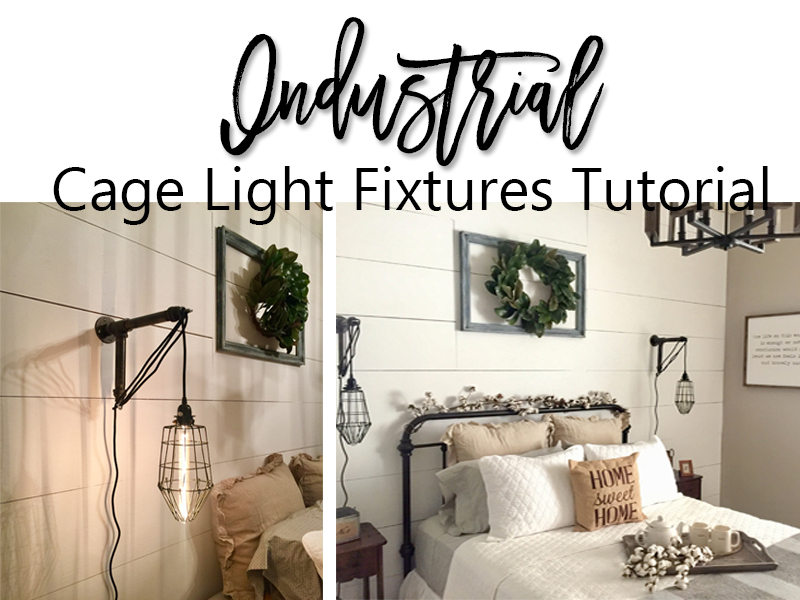 Thanks for checking out my post!
~ QB