Posted by Emily Bates on Feb 2nd 2017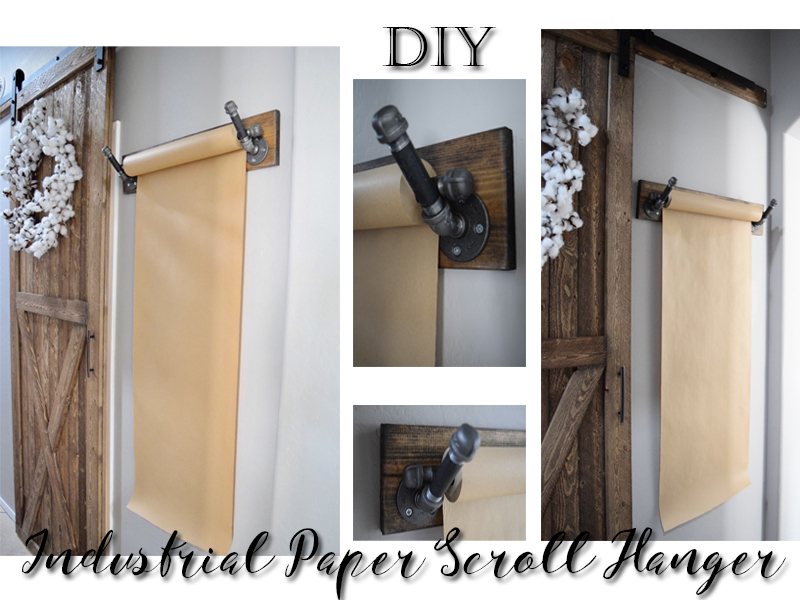 After we installed the barn door, I remember telling my husband, 'I really want something fun and unique to hang on the wall space beside it', and he kept reassuring me that once I found the perfect thing, I would know....
This morning I woke up and found myself perusing instagram, as I do... and I saw those beautiful brown paper scroll holders, but then I saw the price. I have been indugling a little lately, so I knew purchasing one would have to wait and we all know, waiting is the worst! After a few moments, I had an epiphany! Why not just make one!?
Without further ado, I introduce to you, the DIY industrial scroll paper holder!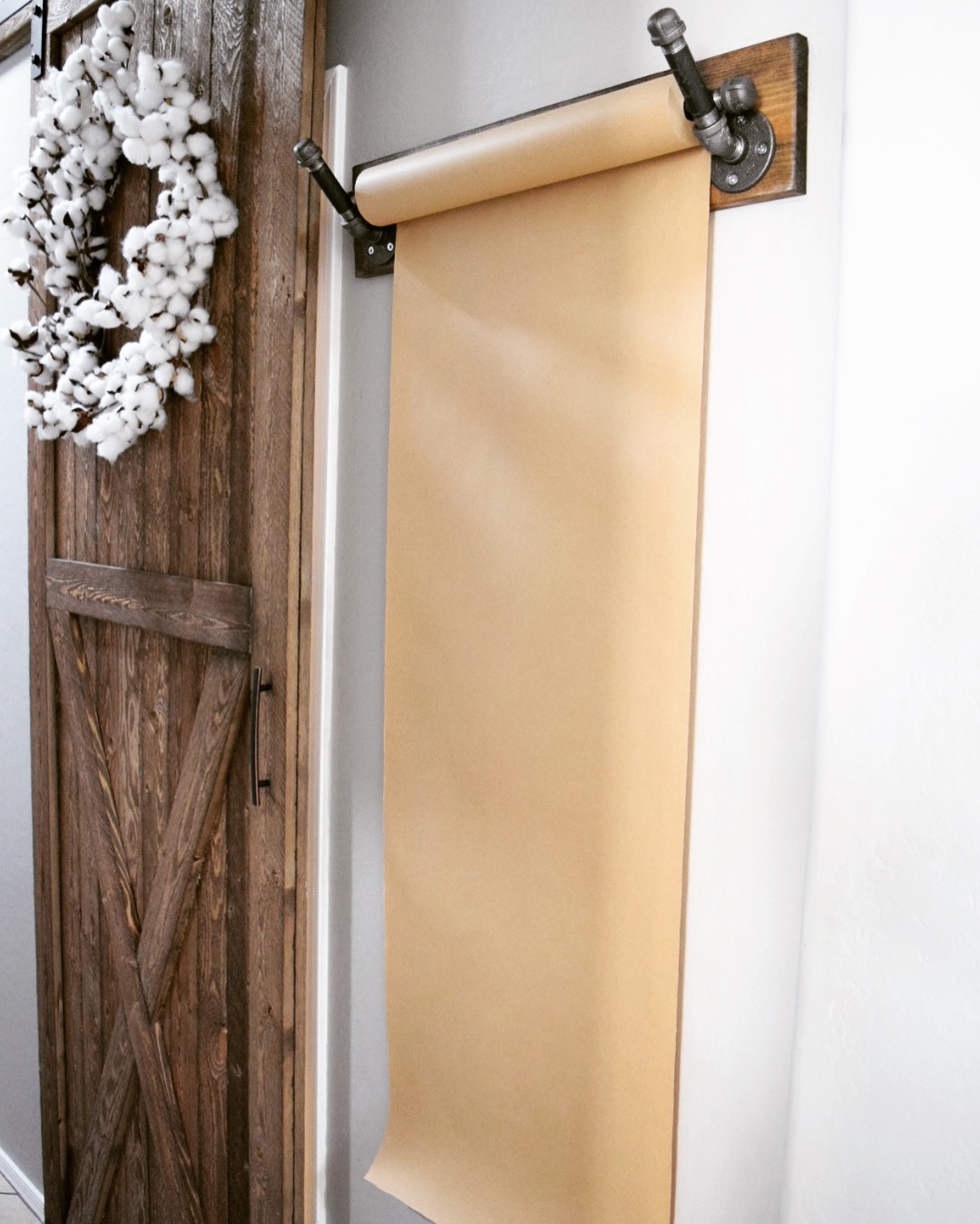 Beautiful right?
I'm going to show you how to make this beauty for less than $40!
---
Here's what you'll need:
1/2" Floor Flange (x2)
1/2" 4" steel nipple (x2)
1/2" 45 degree street elbow (x2)
1/2" steel caps (x4)
#10 1" screws
Drywall anchors and screws
Stain (Pick your color)
Tape Measure
Pencil
Drill
Drill Bits
Sander or sanding pads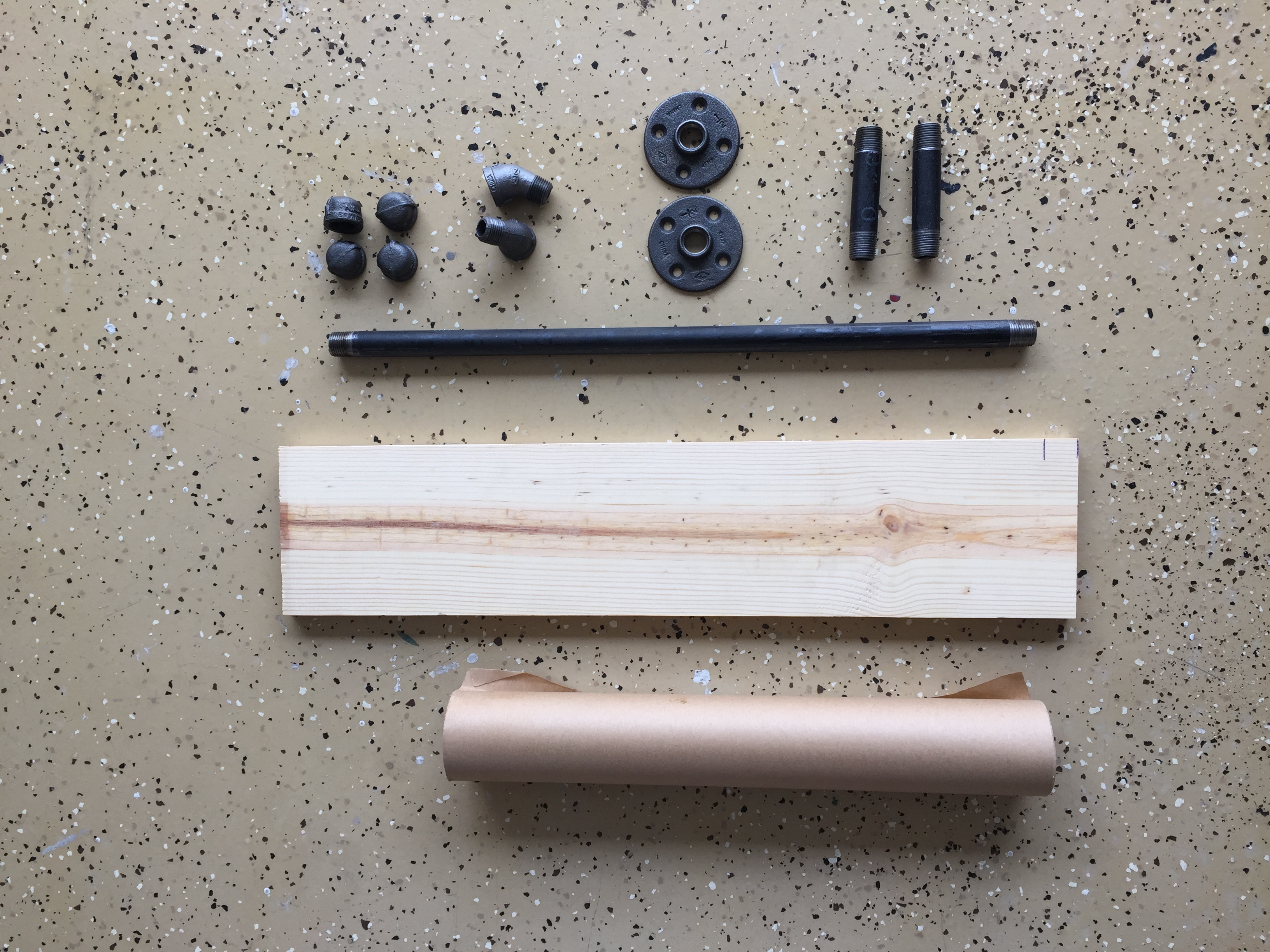 ---
If you don't have a saw at home, first start by getting your lumber cut to 25". I had the guys at home depot cut mine down for me.
Begin by lightly sanding your board and staining it.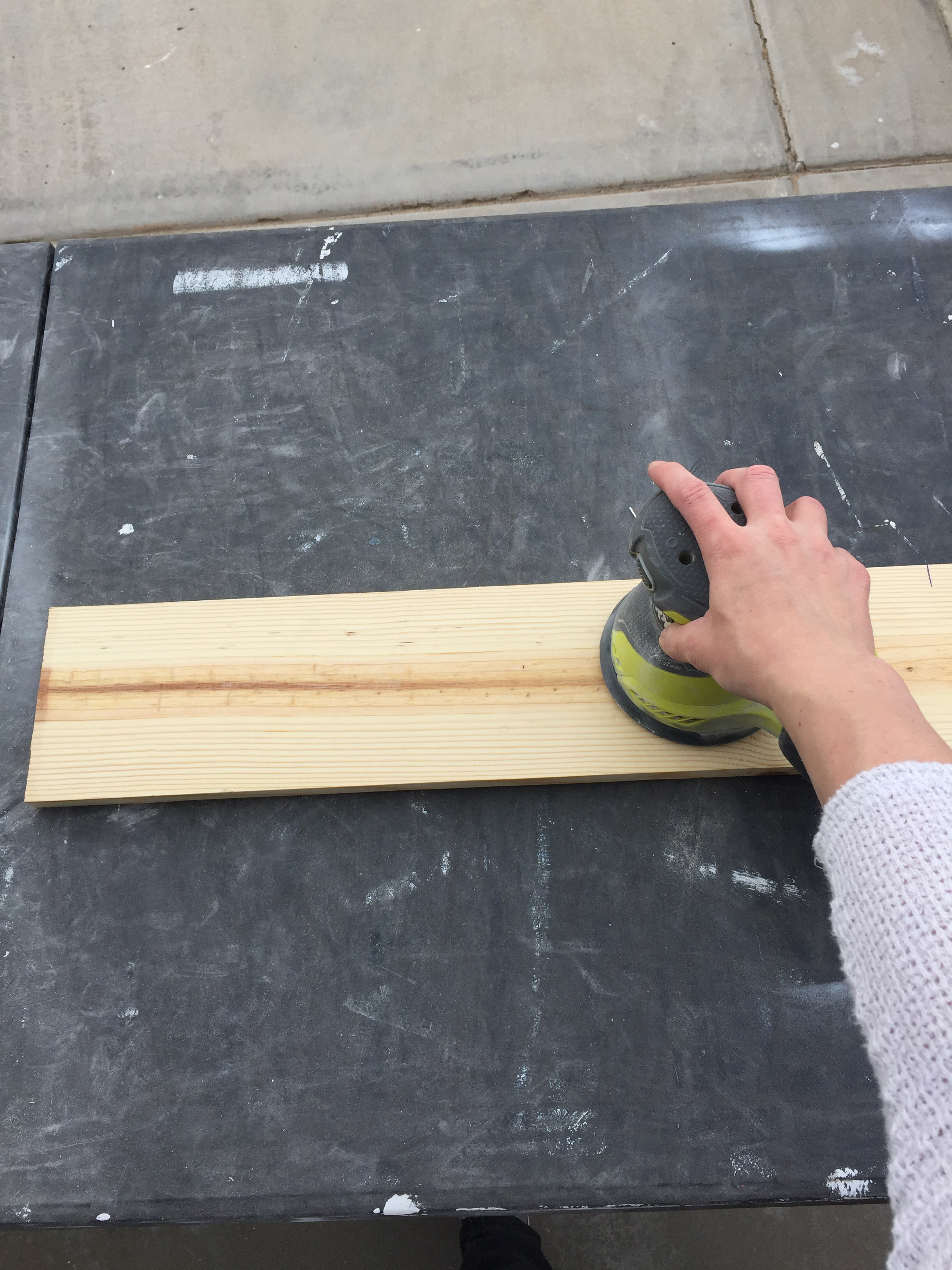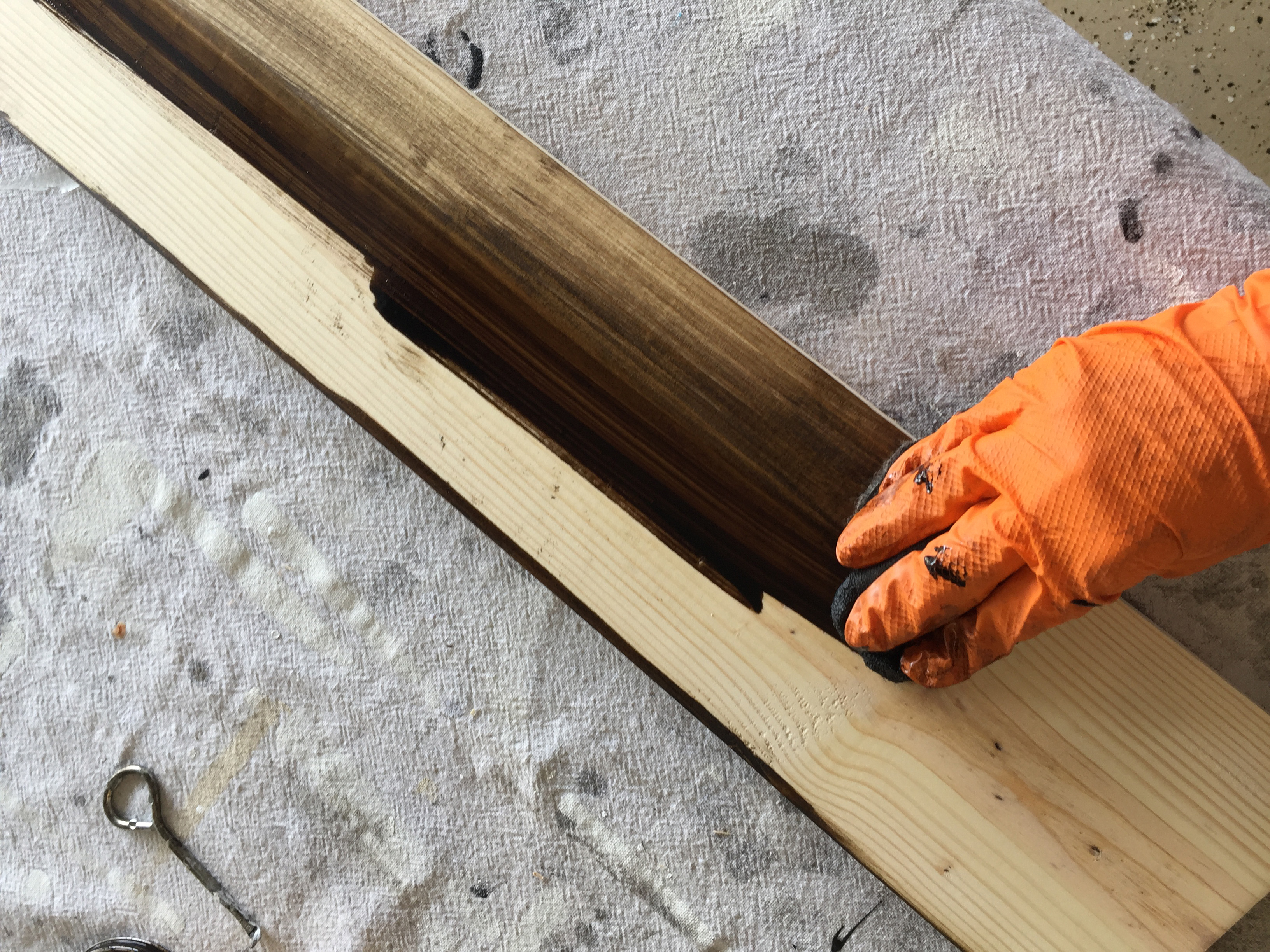 Next. Attach the flanges to the street elbows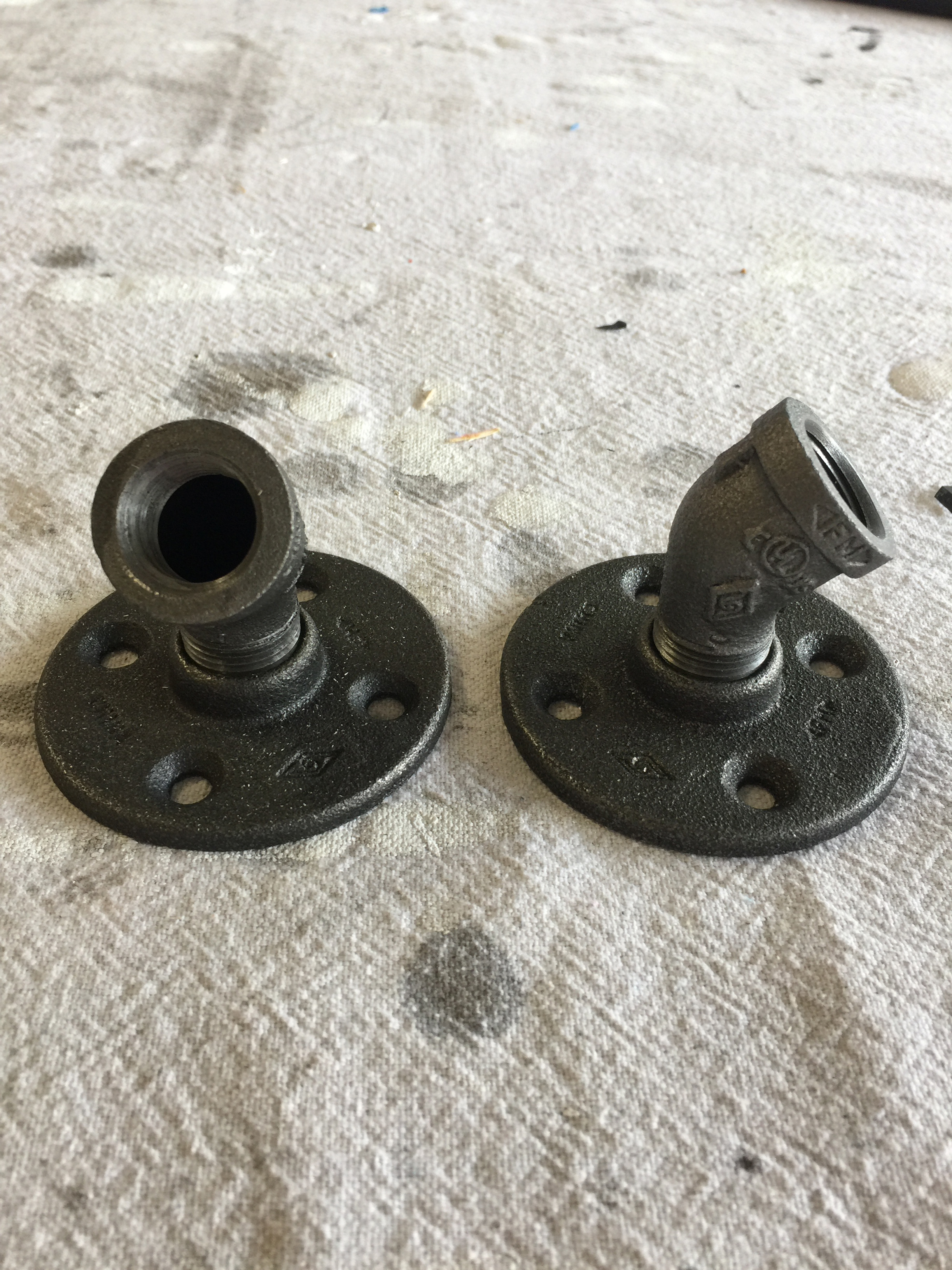 Add the 4" nipples and the caps.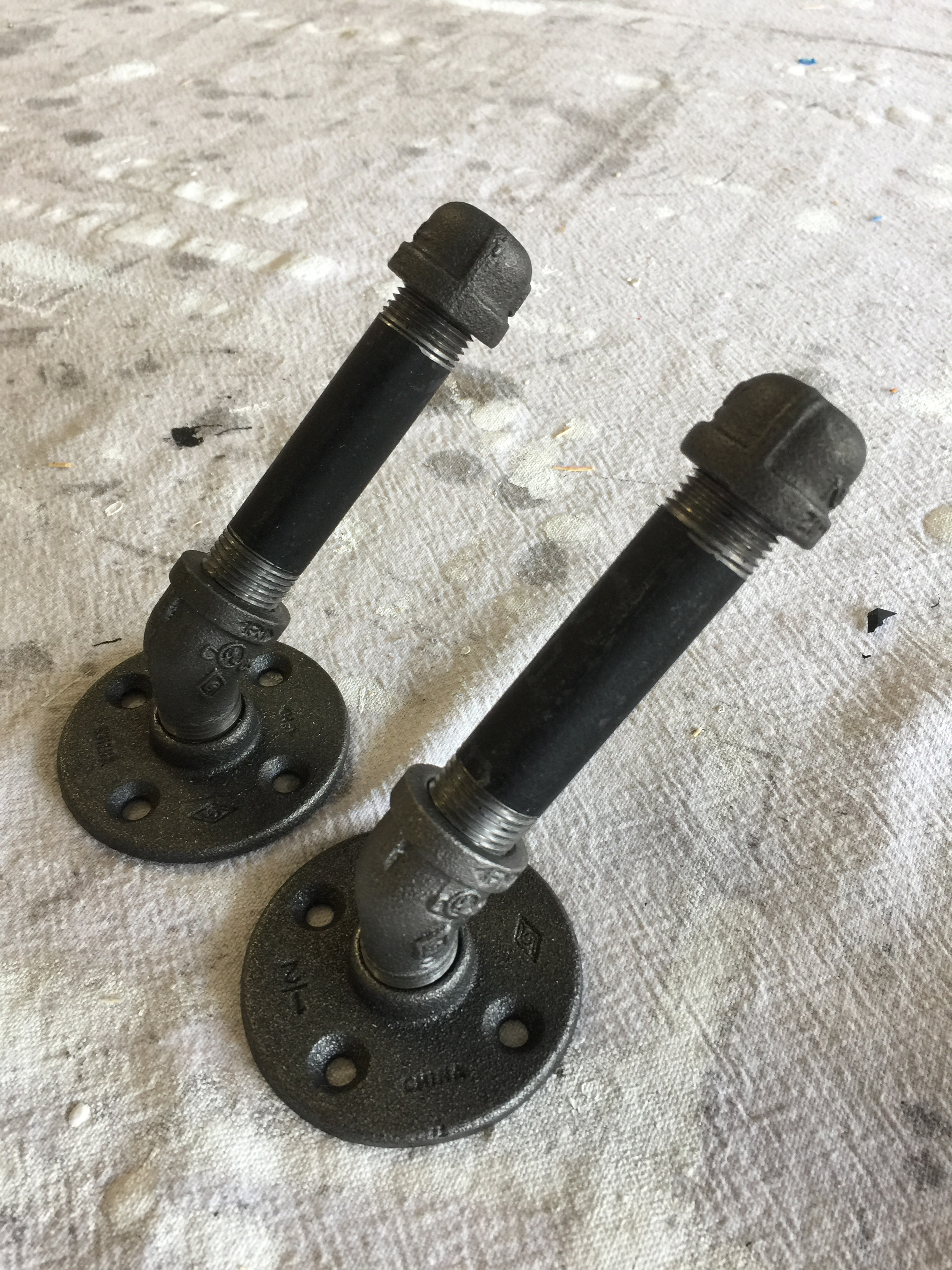 Measure 1 1/2" in from each side of the wood piece and attach the flange on either side of the wood.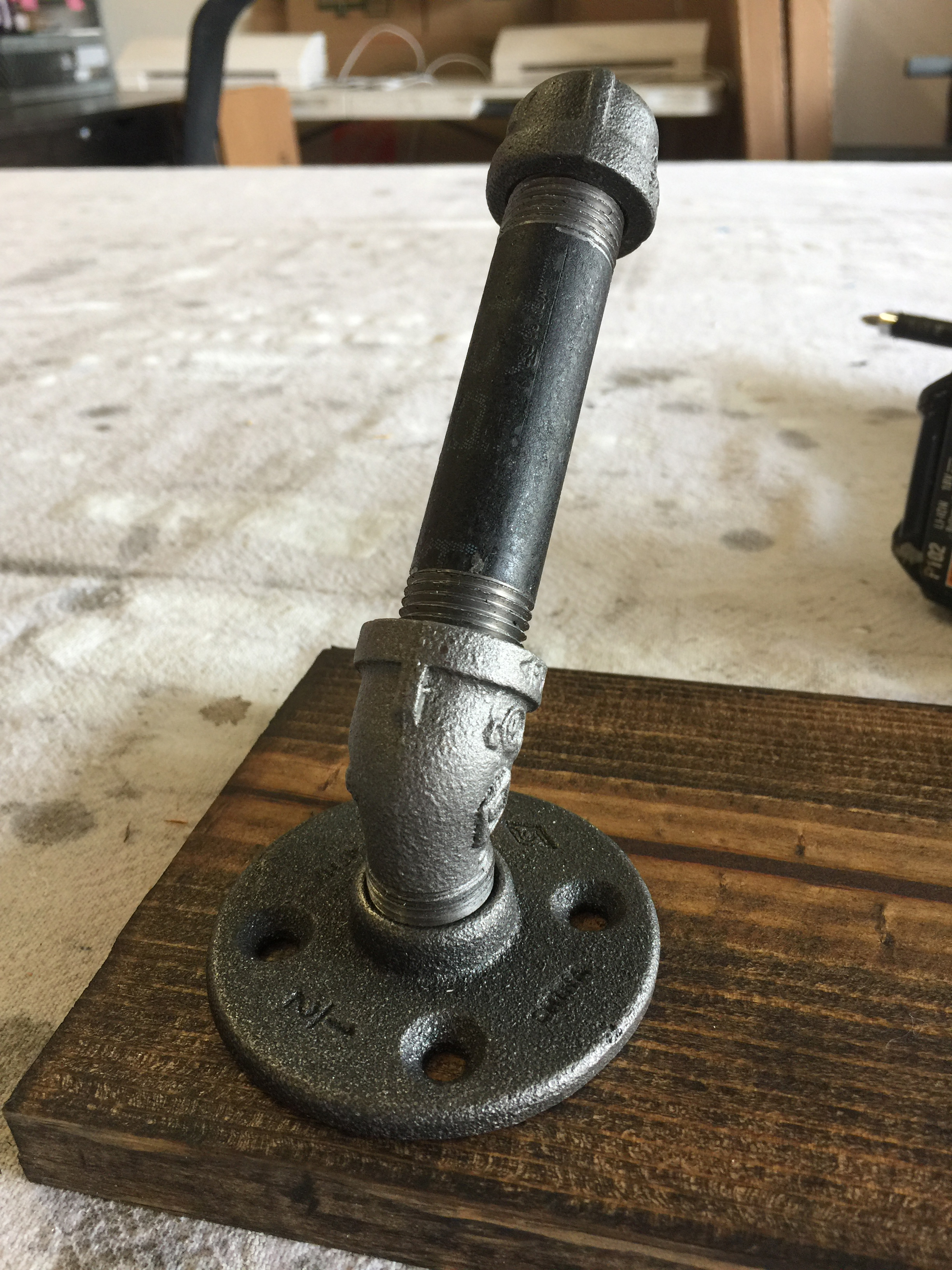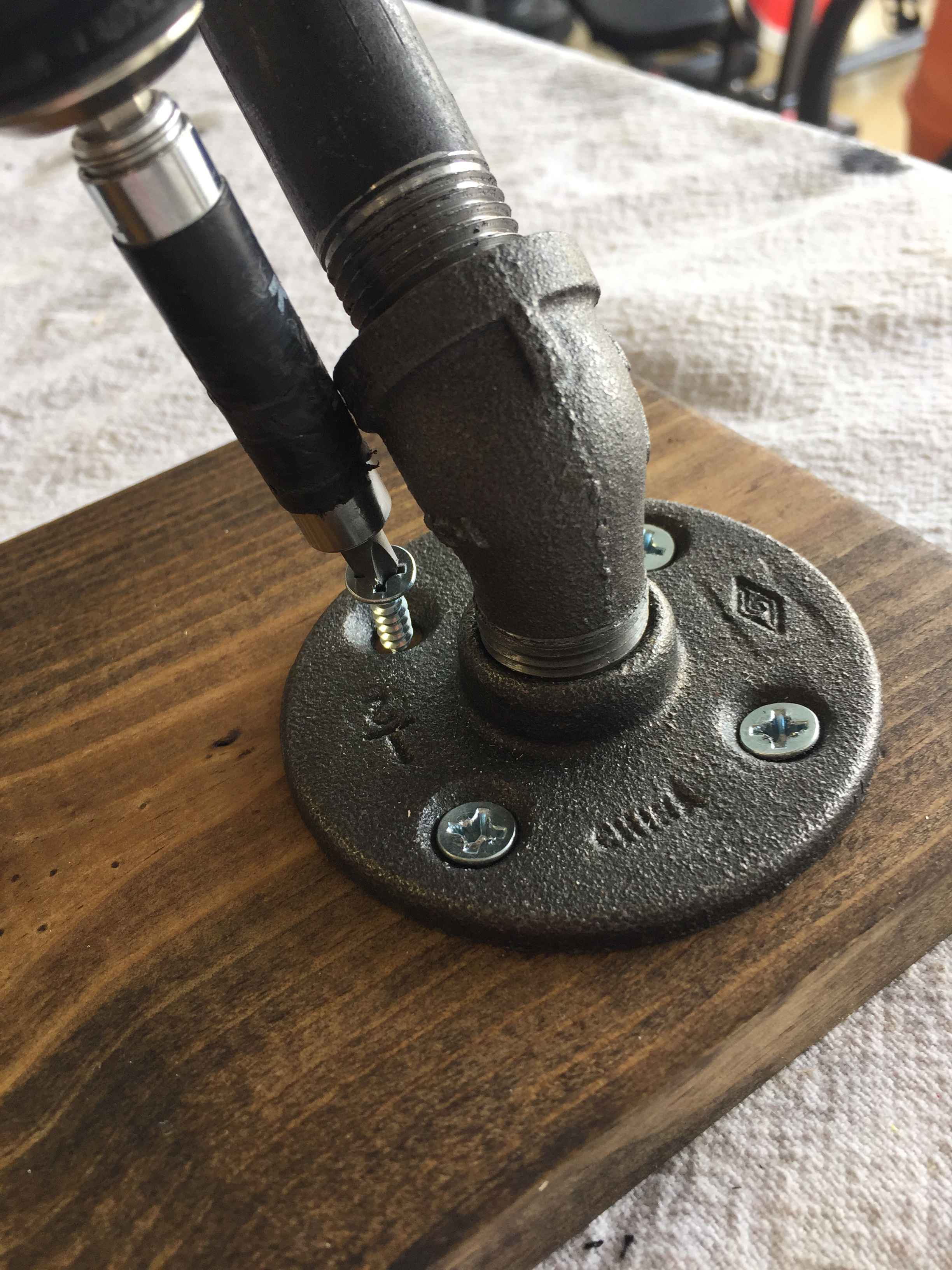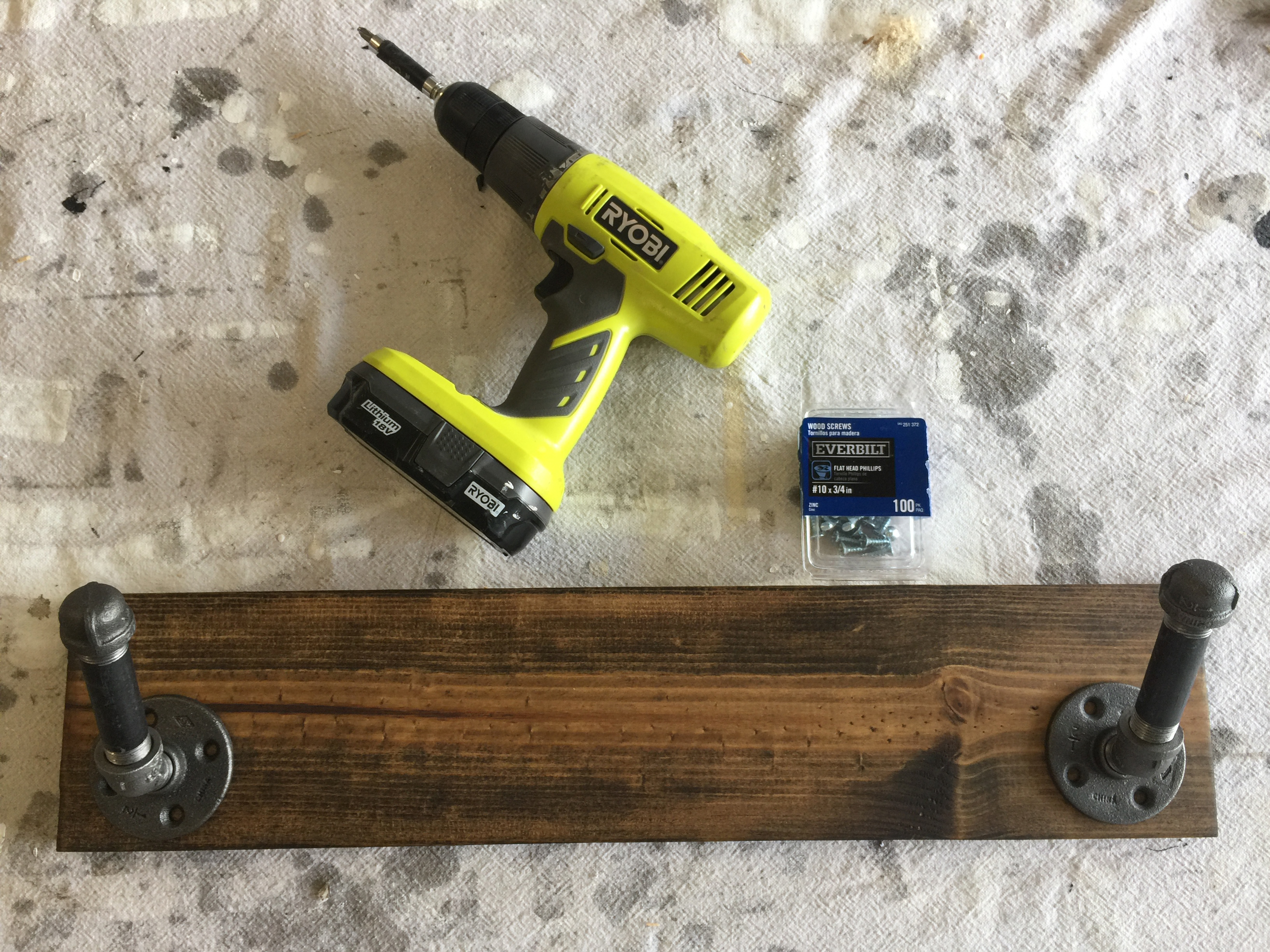 Take the 24" piping piece and insert it inside the brown paper roll. Add the caps on either side.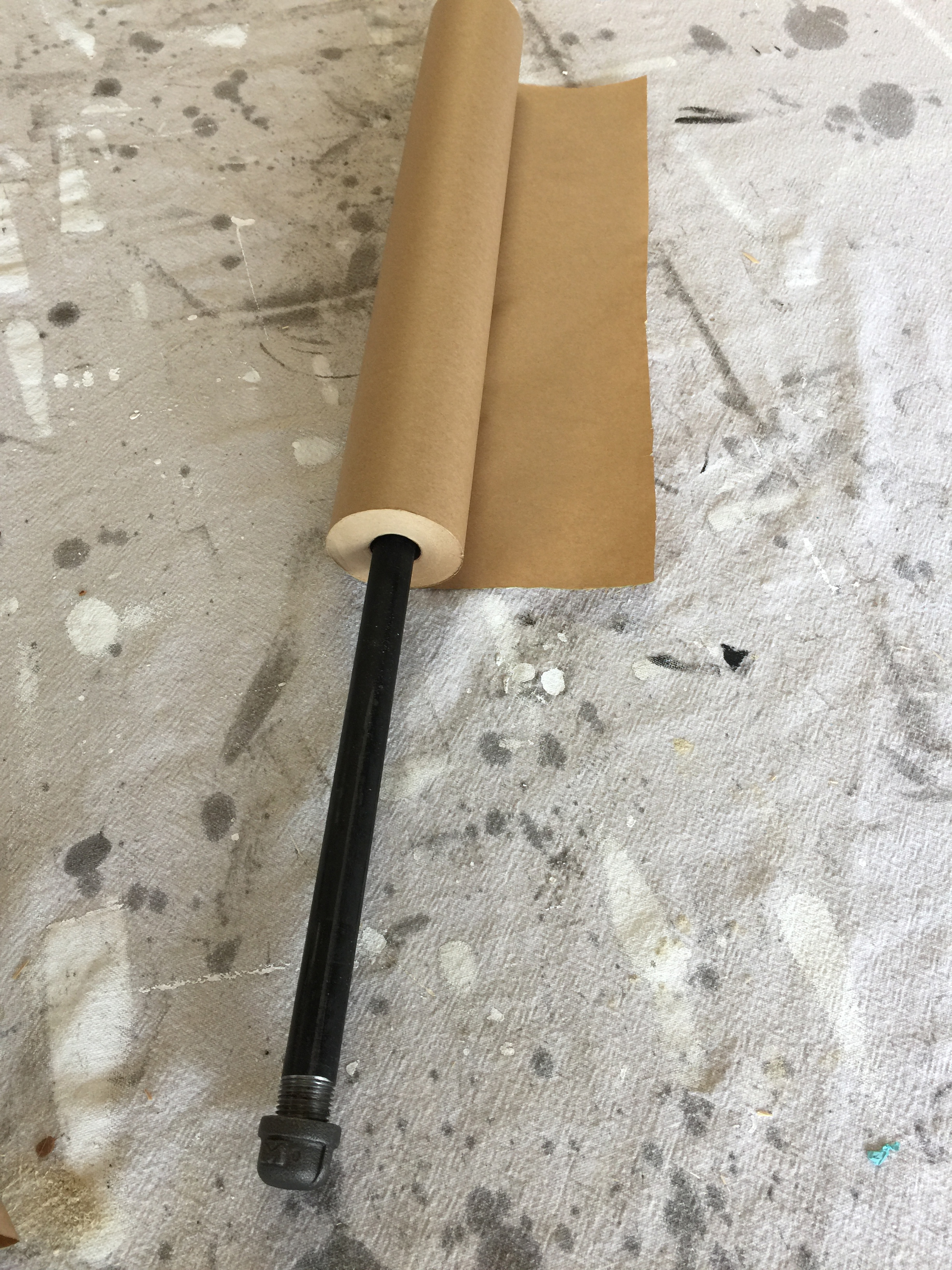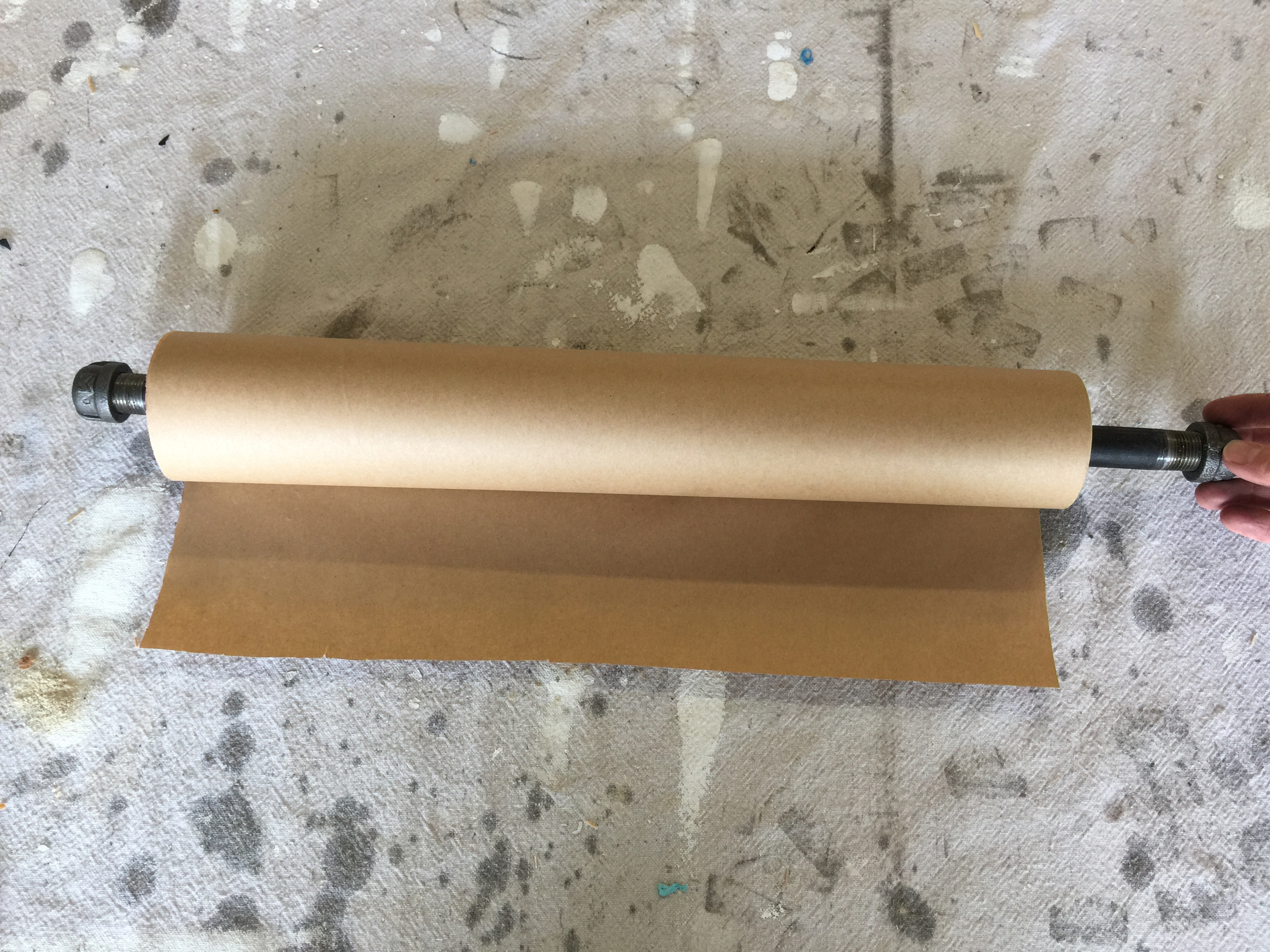 At this point, all of your pieces should be attached and ready to hang!
Turn the wooden piece over and attach the D rings to either side at the top
Now, you're ready to hang it!
Using a level, place your wooden piece on wall and mark where you'd like it to hang, making pencil marks above each end of the board where the hangers are attached. Using your drill bits, predrill the holes for the drywall anchors. Insert the anchors, screws and hang your beautifully hand crafted holder!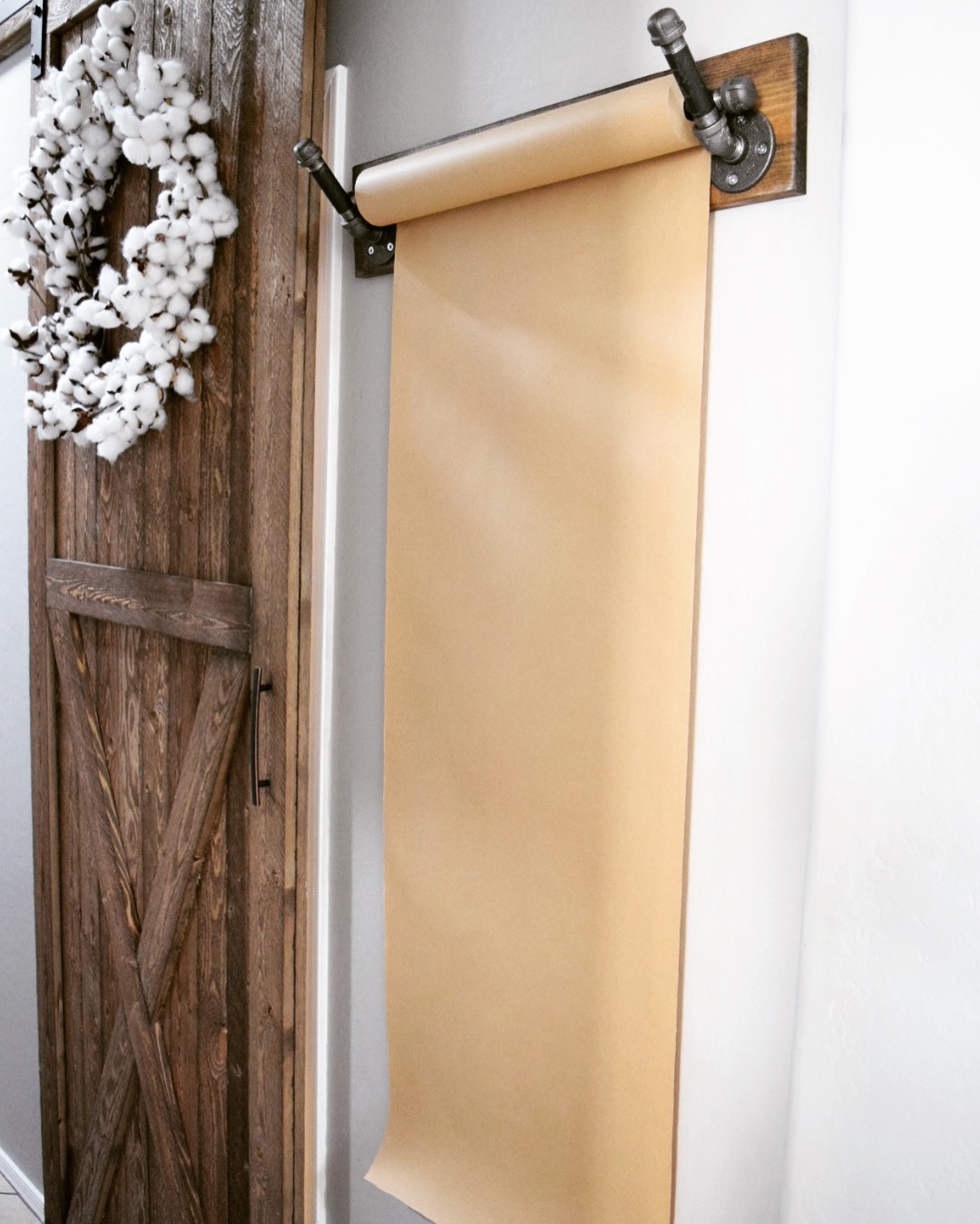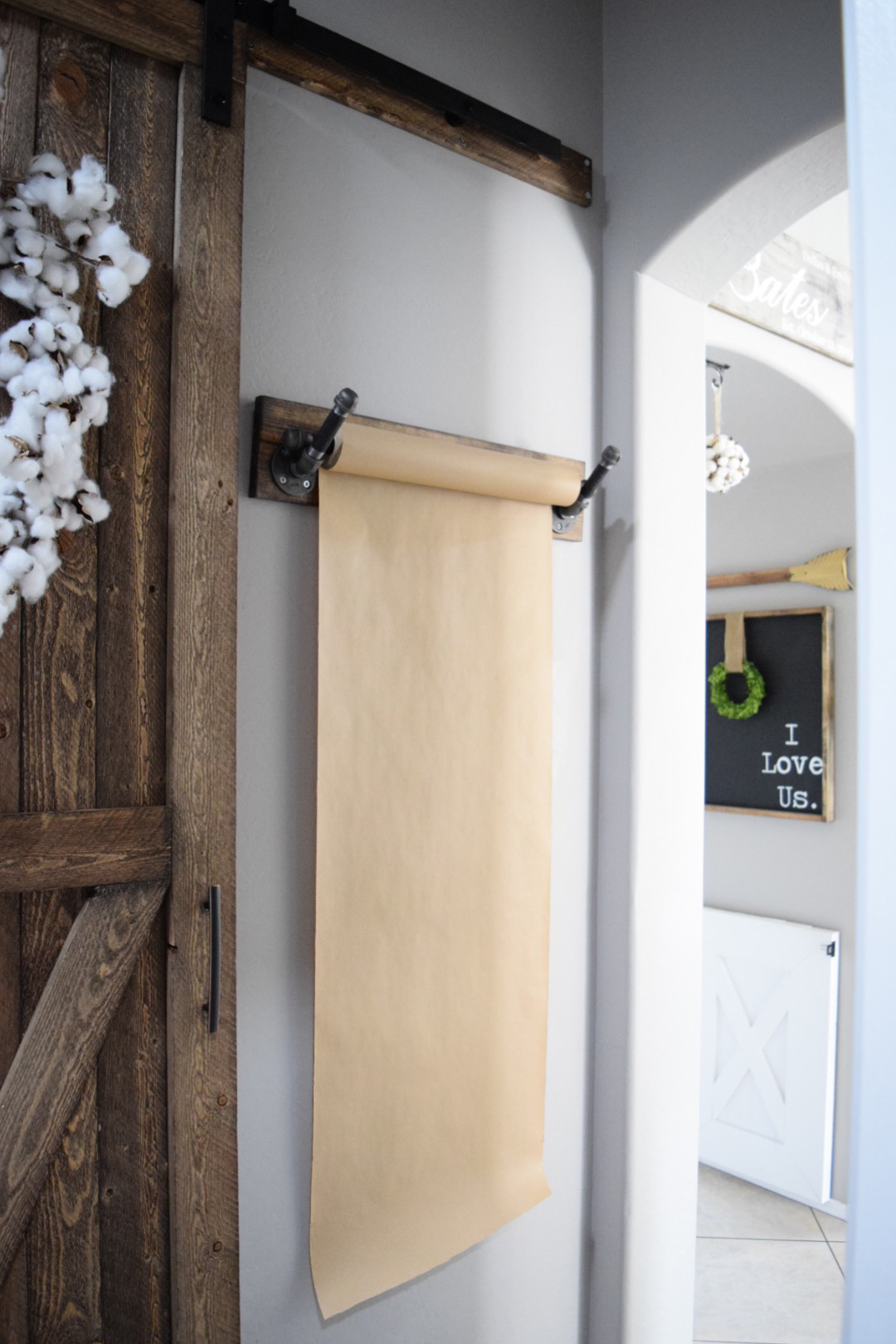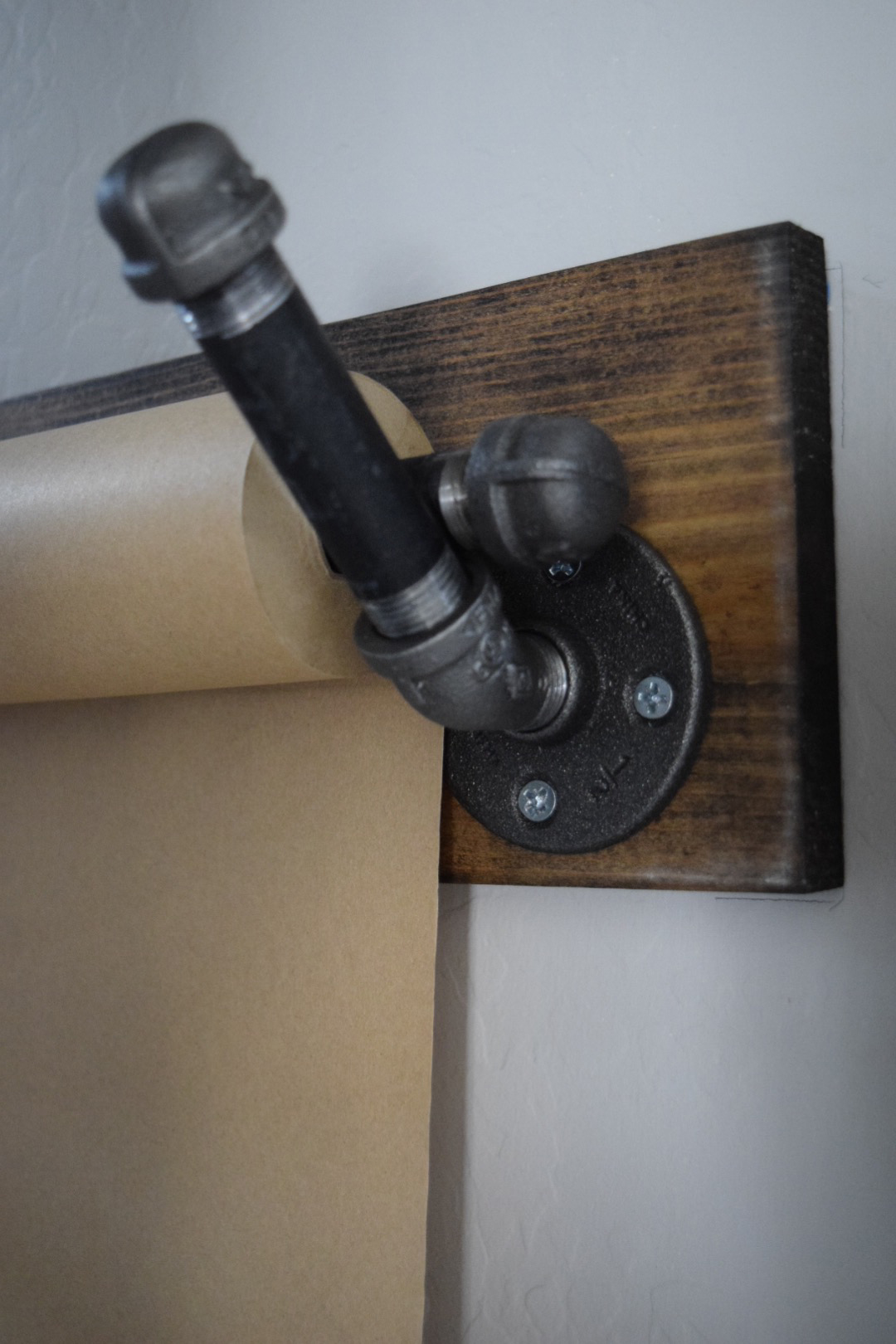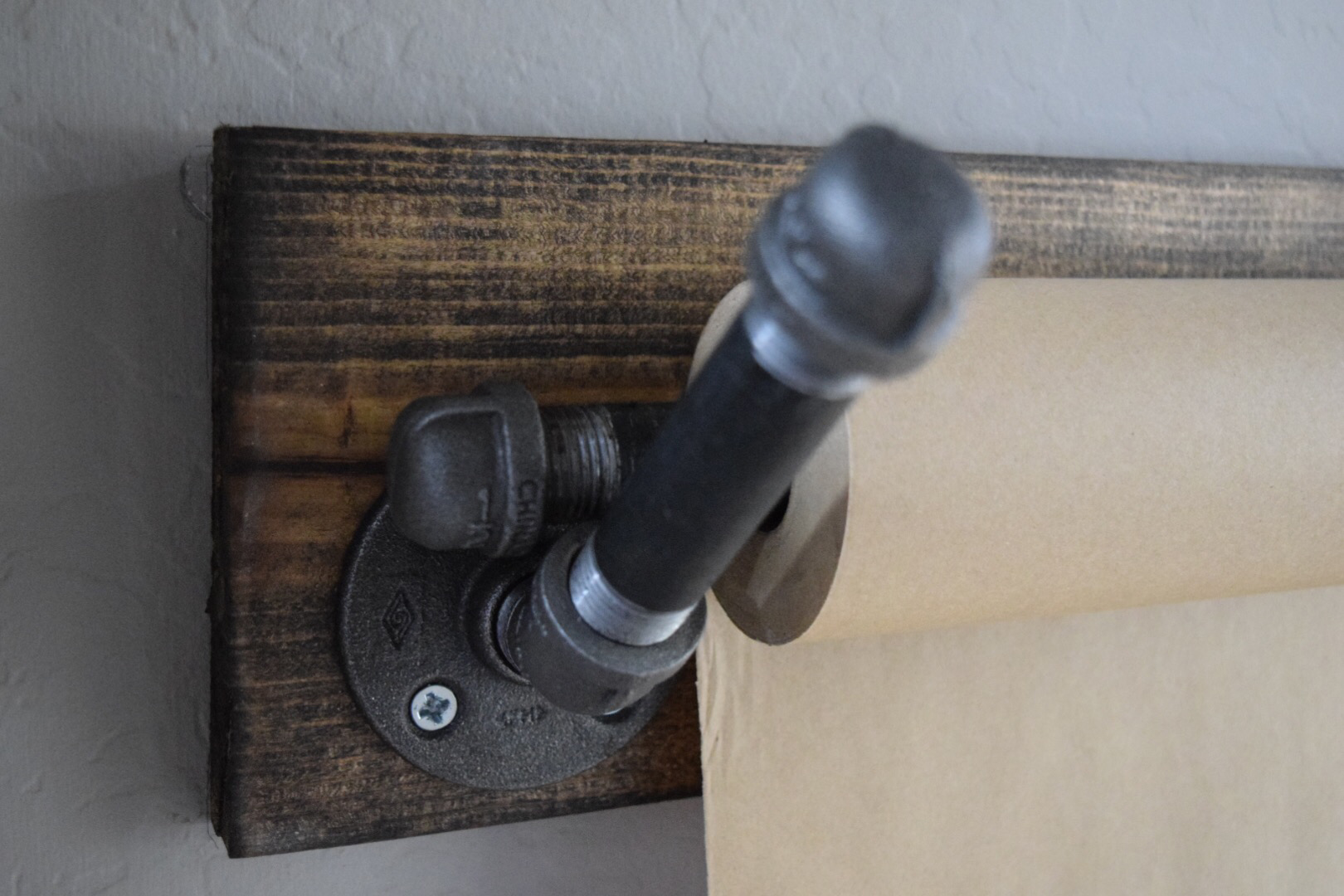 Now I just have to figure out what mine is going to say! Maybe a cute Valentines phrase, since it's now February!
What do you guys think? If you make one for your own home, I'd love to see it! Feel free to message or email me, and pin this for later!
Thank you for stopping by the blog!
My best,
Emily